Fighting Corruption: Chereponi NCCE Sensithizes Public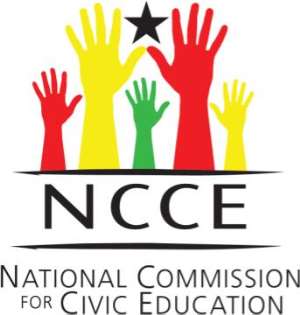 Chereponi (N/R), June 4, GNA - The Chereponi District Directorate of the National Commission for Civic Education (NCCE) has embarked on a public sensitization exercise on anti-corruption practices to promote good governance in the country.
The sensitization is under the Accountability Rule of Law and Anti-corruption programme (ARAP), being carried out throughout the country, with the aim of convincing the public to help expose corrupt practices within their areas.
The campaign is on the theme: 'Citizens for transparency and accountability' and was in fulfilment of the role of the NCCE, under the National Anti-Corruption Action Plan (NACAP)
Mr Mohammed Saani Salifu, the Chereponi District Director of the NCCE speaking at separate functions in Chereponi, advised the citizenry to take bold steps to help the NCCE and the law enforcement agencies to fight corruption.
He said corruption was the bane of Ghana's slow pace of development and stressed the need for a collective effort to fight and eliminate the canker from the society.
The commission undertook the exercise in 30 communities, where they interacted with identifiable groups such as traditional rulers, traders, artisans, institutions, faith based organizations, women groups, youth groups, civil society organizations as well as people with disabilities.
Areas discussed included the negative effects of corruption, forms of corruption and its linkage to the fundamental human rights, while more light was shed on the National Anti-Corruption Action Plan (NACAP)