Unversity Of Ghana Hosts About 1000 African Youth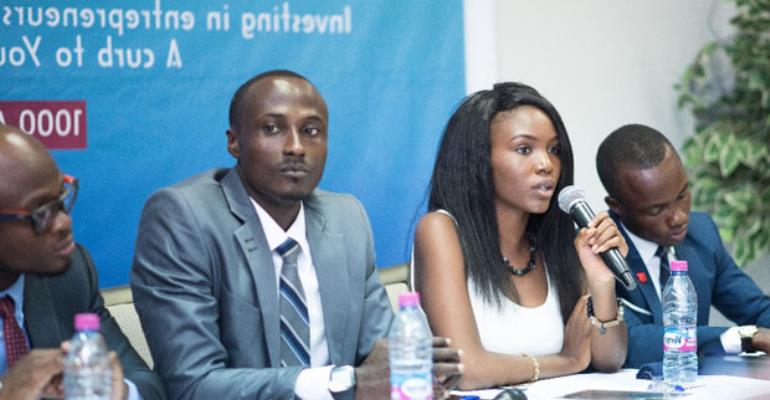 President of Innovation for Empowerment and Development (IFED), Acheampong Tutu, has disclosed that about 1,000 youth from 35 African countries are expected to attend the fourth edition of the International Youth Diplomacy Conference (iYDC) slated for July 17-21, 2018.
Addressing journalists at Mensvic Hotel in East Legon Accra on Tuesday, he revealed that the iYDC is a world gathering of youth.
The four-day conference, which will be held at the University of Ghana (UG), is fashioned after the meeting procedures of the United Nations (UN) General Assembly and that of the Security Council and its agencies.
According to him, the 2018 conference which is based on the theme 'African Youth, Hope of The World's Tomorrow' will create opportunities for participants and will also offer the youth platforms to explore and begin to work at their potentials as well as form linkages with friends.
"Our strategy is to expose our youth to a number of opportunities to learn as well as interact with prominent personalities in the sub region and beyond," he stated.
The honorary life patron of iYDC, His Royal Highness (HRH) Prince Ebrahim, commended the iYDC for making him a patron and added that Africa is the fastest and most resourced continent valued at several thousands of dollars yet the majority of its growing population languishes in poverty with the least idea of strategies to get off the hook.
"It is for this that the iYDC conference comes in an opportune time to create channels for exposure for the youth to take their rightful places among their mates across the world," he remarked.
While lamenting the high rate of unemployment prevalent on the continent, especially among the youth, who form about 75 percent of the entire population, he urged governments to play very critical roles in helping to solve the challenge.
The Gambian prince, who is a renowned entrepreneur and youth advocate, called for the creation of a new Africa of cooperation and partnerships where the priorities of the youth remain foremost between governments and people.
By Solomon Ofori