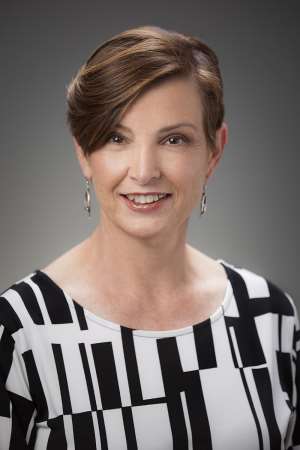 What a surprise to learn about a children's writer extraordinaire who was born and raised in Springfield, Ohio, in the United States. Virginia Hamilton is called America's storyteller due to her creative crafting of narrative. And because she received every major award for children's literature, including the Newbery Medal.
Being an African-American female and becoming an author required courage, character, and commitment. Hamilton embodied these qualities along with a persistent passion for penning prose.
Virginia Hamilton was born in 1934. She attended Ohio's Antioch College and Ohio State University. She relocated to New York, but eventually moved back to Springfield, Ohio with her spouse and two children. She died in 2002.
Where did I learn about the life of Virginia Hamilton?
I reviewed the 2017 book, Virginia Hamilton: America's Storyteller by author Julie Rubini. It's in the juvenile nonfiction series called Biographies for Young Readers (middle-grade readers age eight and up). The publisher is Ohio University Press, Athens, Ohio. The story is depicted in 100 pages (10 chapters) with additional pages that include a timeline of her writing career, awards and recognition, titles of her 41 published books, glossary, chapter notes, and bibliography. The book contains myriad original photographs of Hamilton and her family.
Hamilton married Arnold Adoff who published the first picture book featuring a white father, black mother, and biracial children— entitled Black is Brown is Tan (1973, HarperCollins Publishers).
Rubini wrote, "Virginia was a writer throughout her life. But she was also a teacher. She taught young people that there are worlds to imagine beyond your own. She taught readers that you can remember where you grew up and share your stories from your own experiences. She taught writers that, using your imagination and all that you remember and know, you can create stories that are uniquely yours."
Virginia Hamilton, America's Storyteller is a nonfiction middle-reader for juveniles. Her life is presented in a way that will inspire young females to follow their dreams. Rubini, the book's author, interviewed Hamilton's husband and friends and their accounts and memories are weaved throughout the pages. It is recommended for students to read during African American History month; as a book club activity or for a book report; or just for pleasure-reading. Children, teachers, public and schools librarians, and parents alike will appreciate the stories of multiculturalism and diversity within the focal story.
Visit ohioswallow.com for more information about the Biographies Series for Young Readers.
Visit the official Virginia Hamilton website to find out more about the 41 books she wrote and published. www.virginiahamilton.com/.
My goal is to attend the annual Virginia Hamilton Conference at Kent University, Kent, Ohio. The program focuses on multicultural literature for children and young adults and reflects a cultural awareness and pride. Visit www.kent.edu/virginiahamiltonconference .