Entrepreneur Yaw Agyekum Honored Among African-American Leaders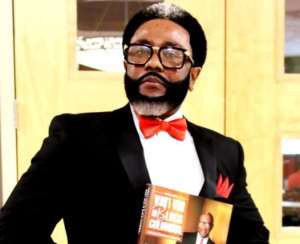 Yaw Owusu Agyekum, Chief executive officer of New Millennium Home Health Agency in Columbus, Ohio, has been honored along with distinguished leaders in the African-American community in the 15th edition of "Who's Who in Black Columbus" The annual publication is highlights achievements of African-Americans in business, law, academia, industry and community.
Agyekum, who is also known in many social circles as Akili, was recognized for his entrepreneurial drive and for creating opportunities for others in Central Ohio. "I am humbled by this honor, and I share it with my wife and the teams of people who continue to help me execute the vision," Agyekum said. "This recognition is a reminder to continue to do my part to help build a strong, thriving community for all our people."
A native of Ghana, Yaw Agyekum founded New Millennium Home Health with his wife, Delali, in Columbus and has served as its CEO since 2005. He leads a team of healthcare professionals in delivering a wide range of health care services. He is also a Principal in Akidel Investments, a real estate company providing housing to low-to-middle income households.
Active in his church and community, Yaw and his wife founded the Yaw & Delali Foundation to assist orphans, widows and other community members in need. In Central Ohio and around North America, Yaw and Delali support many charitable causes aimed at strengthening Ghanaian communities and helping them thrive.
Ohio State University President Michael Drake said in a speech at the event that, "Among those things I think this publication does best is it gives our people a chance to see those who have blazed trails in front of them and to give them an idea of what they can do in their lives."
Gracing the cover of this year's publication is prominent Columbus attorney Alex Shumate, managing partner of Squire Patton Boggs, who also received a lifetime achievement award.
Agyekum recalled a recent Independence Day speech by Ghana's president Nana Akufo-Addo where he reminded Ghanaians to effectively harness their own resources and creatively deploy them for rapid economic and social transformation. "I take that call to action very seriously, whether with my work here in the U.S. or in Ghana," Agyekum added. "I have been given much, and I believe much is expected from me. With God's help, I will do my part."