Danquah Institute Congratulates Mr Peter Mac Manu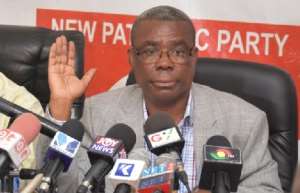 There is no denying the fact that Mr. Pater Mac Manu—Honorary Chair of the Democrats Union of Africa (DUA) and a leading member of the New Patriotic Party has contributed immensely to the democratic development of the country, continent and world. Over the years, he has been part of those influential personalities who have, through their own efforts as well as collaboration with democratic and ideological institutions such as the Democrats Union of Africa (DUA) contributed to the socio-political development of the country. Apart from the above, his contributions to the strengthening of democracy in the New Patriotic Party are enduring and greatly appreciated.
Last week, he was re-elected the Vice-Chair of the International Democrats Union (IDU) for another term. His re-election underscores the appreciation of his leadership style and great works by the member countries. This overwhelming endorsement gives credence to his passion for the promotion and deepening of democratic governance in the country and beyond. He is a democrat and believes in the strengthening of Institutions of State, promotion of the rights, liberties and freedoms of the citizenry, and the improvements in the living conditions of the people. We take this opportunity to congratulate him for this deserving honor to himself, the New Patriotic Party, the country and the continent.
It is our expectation that he continues to shine and serve as a role model to all, especially the youth, and imbibe in them values and principles that sustain and deepen democratic culture which are needed to make our country successful. We also hope that other personalities across the political aisle endeavor to give our country a befitting and deserving image through their exemplary leadership styles, insights and knowledge.
Signed
Dr. Kingsley Nyarko
(Executive Director)