Letter To The Honourable Education Minister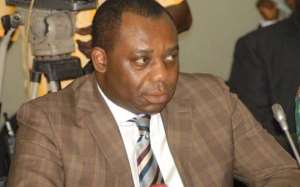 Honourable minister, as a concerned citizen , I wish to humbly express my dissatisfaction and disappointment towards you and the education ministry as far as posting of qualified University trained teachers is concerned. Before I proceed, Sir, let me use this opportunity to congratulate you for being adjudged as the best out of the 110 ministers under the Nana Akuffo Addo's led administration according to FAKS Investigative Services.
Sir, in my first letter to you, I took the pain to elaborate on the reasons why you and your ministry should consider our brothers and sisters who studied education back at the university thus ; University of Education, Winneba (UEW), the University of Cape Coast (UCC) as well as the University for Development Studies (UDS) when it comes to posting of teachers to the various schools in the country.
Sir, in case you've forgotten, let me kindly remind you that, these university trained teachers study the same curriculum, the same course content and even to the extent of embarking on one year internship programme (The out programme). The only thing that separates the university trained teachers from their colleagues from the colleges of education is that, there is an allowance package for the trainees from the colleges of education whiles the university students receive no allowances. Aside all the preferential treatments given to the teacher trainees, they are as a matter of urgency posted without delay once they complete their studies, meanwhile their colleagues from the university would have to stay home for as long as two, three, four and even five years before they are sometimes considered. Sir, this is unfair!
Honourable minister, the Bureau of Labor Statistics defines unemployment as people who do not have jobs, have actively looked for jobs for the past three to four weeks and are currently available for work. Sir, this is the plights of the university trained teachers; they've suffered in the house for far too long and this is their time.
Sir, I remember vividly during the campaign trail, you and the flag bearer by then promised these graduates that once they vote for the NPP government, you'll give them jobs but look at what is happening. Its been almost a year and two months since you assumed office but all indications prove that you've not done enough as far as providing employment is concerned.
Honourable minister, let me tell you for a fact that being an education minister does not necessarily mean to hop from one radio station to another all in the name of gaining popularity, if it was to be done that way, then no one would have heard of Professor Jane Agyemang. Being an education minister is about putting things in order and ensure that the right things are being done. Sir, there are numerous schools in the country where the services of teachers are badly needed and I presume you know that. You should know it because when you were in opposition, you were fond of chastising the erstwhile government for not adequately staffing some schools in the hard to reach areas with teachers.
Sir, on November 7,2017, you stood on the floor of Parliament and in answering questions posed on you by your colleague MP, you said that plans are far advanced for the recruitment of 22,802 teaching and non teaching staff. This pronouncement brought joy to these graduates because they taught their wails were finally over, little did they know that you and your ministry in collaboration with the Ghana Education Service have rather made it a "Limited Recruitment Exercise". Even with this, most of the university trained teachers applied. Sir, even though some of them were recruited, I can say without much hesitation that most of these applicants were not recruited. I am reliable informed that even with those who were recruited, even though some were recruited genuinely, others had to be recruited based on "Whom You Know Policy". Is this how to build a nation?
Honourable minister, if indeed you and your president are really a listening government as you always proclaim, then please find pragmatic and holistic approaches of recruiting these aggrieved teachers. Don't wait for them to demonstrate before you take action, always make hay whiles the sunshine and remember that they're the same people who voted your government into office. Even if you can't employ them now, please use the appropriate means to communicate with them. I'm not a prophet of doom though but I won't be surprised if these university trained teachers who weren't recruited are to hit the streets and demonstrate against you in the coming weeks. Sir, prepare for a massive demonstration before the end of April 2018.
Sir, I'm not part of these university trained teachers neither do I have an affiliation to any of them, the issue is, I'm a Ghanaian and feel their pains.
#I will always be a citizen and not a spectator.
#I will always put you on your toes until the right thing is been done.
Thank you!
Kwame Asante
0203480810.