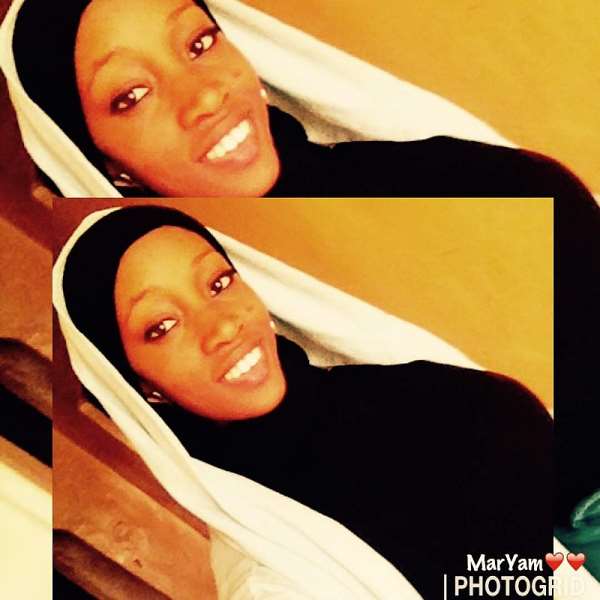 As Ghana mourns the demise of a Dancehall Queen Ebony Reigns, the heroic words of one grey-haired man is what I would like to draw the world's attention to.
This I will do because the words of Ebony's father, and the actions that followed to produce a gem in a talented young artiste who Ghana could not maintain for long is iconic and comparable to what Queen Maryam in The Gambia is championing across Africa.
Many a celebrity and politicians have taken to the social media to share their condolences with the family of Priscilla Opoku Amankwaa known in showbiz as Ebony Reign, whose demise could be said to have been presaged in her debut album. In that song, five years ago, the then teenage sensation said : "I am a teaser. ..." as she takes a bite of a fruit (in the music video ) . And true to her words, Ebony came to "tease " those of us who fell in love with her world. Her voice, the genre this young lady dovetailed into the dance hall fraternity is legendary, and one cannot just listen to her sing but fall in love with her acts.
The tweets posted by Ghana's president Nana Akuffo Addo, his predecessor John Mahama and the one minute silence observed by the minority NDC in Ghana's parliament at their "True State of The Nation Address " commiserating with the family of the fallen heroine, tells how much Ghanaians adore (d) this queen, "Ohemaa " her father will call her.
In all, including that said and written by her fellow musicians, Sarkodie and Shatta Wale featuring chiefly, Ebony was a gem, a genius, a beauty that would not have a replacement. Such talents come in to "tease the world" and like Terry Bonchaka and Suzzy Williams, they depart to leave the living devastated. If it's the Heavens that presents these "assets" as templates/models /mentors and take them back after their work on earth had come to and end, then we the living say : 'Ebony, goodbye to your maker, we'll weep no more, but embrace and adapt to your style - what you embodied and stood for ' . But if it's our poor roads that are death traps cutting beautiful lives short, then Ghana should be in sackcloth for years, and in all those years we'll mourn Ebony; our food should be the Kola nut. Because we couldn't maintain this national asset. We couldn't learn anything from the swoon we were bludgeoned into when Terry Bonchaka and Suzzy Williams were stolen from us by the sadist and amorous ugly DEATH whose strength can only carry our gems using our weak point - poor roads.
Can tears alone express my feelings and solve what we should now focus on?
I'll now focus on : WHO MADE EBONY?
Straight away, I answered to a friend who knows me very well to be a staunch fan of Ebony that : "it's her father "
Her father to me is like the young Queen Maryam of The Gambia whose birthday falls today, 10th February, and had dedicated the day to preaching to African parents to respect the choices made by their wards /children. Not only is Queen Maryam using her face as a beauty queen to speak against the practice of Female Genital Mutilation (FGM ) , but in line with the sagely thinking of Ebony's father, Queen Maryam of The Gambia, crowned by merit of her beauty and good faith, would want the African parent learn and understand that: "children come to this world with their gifts /talents, and parents are not to be hindrances to exploring that " .
When the antics and the outfits of Ebony Reigns became a topical subject in the media, dwarfing her beautiful voice and the sensational songs she produce, it was this heroic father who stood by his daughter, his "queen " and defended her. That : "the daughter has got his backing, and even go a step further to choose for her what she Ebony wears " (sic ) .
This is a mark of a father who made a superstar in his daughter and his legacy is worthy of emulation.
Ebony was on her way to her first European tour as a musician, after visiting her equally supportive mother in Sunyani. She shot a video in her usual jovial mood with the family, and bid them bye. A bye that ended she and her two friends (male and a female ) in a fatal accident, in a head -on collision with an oncoming "VIP Bus " (as reported by the press ) . The driver, the fourth occupant (of Ebony's car ) survived, but injured and is receiving treatment at the hospital.
The driver who as yet not been told that the other three occupants of the car couldn't survive the accident narrated to the media how his car "clashed with the on coming bus after a heap of sand in his lane blurred his view" on that "accident -prone" stretch.
Who should account for this? Who should be blamed for the demise of my queen, our queen?
Ebony Reign, you'll still reign from your grave. I heard your mother said: "my daughter is not dead " . Yes, indeed, you're not dead, but you're "going back home " as you said in your song that preaches against domestic violence - Maame Hwe.
You've lived your time to the fullest, and it's all encrypted in your artwork. Your tongue which will never get rotten will reign from your grave, and as Ghana and the world will unlock your coded words locked up in your way you did things, your type would be produced in yonder as what made you that icon starts to reach the hearing of all mankind today and now.
Happy birthday to you Queen Maryam of The Gambia. You've got a partner in a Ghanaian seer who against all odds stood firm to respect the choice of a daughter who has been taken captive in the cold house of the dead called mortuary. Ghanaians are calling for her (Ebony ) to be on merit, deservedly, be crowned as the best artiste of the year 2017 by the organisers of the Vodafone Ghana Music Awards (VGMA).
My dear Ebony, Queen Maryam of The Gambia has heard your story, and not only would you be mourned across the African continent, but your story makes you the poster girl for the campaign #RespectTheChoiceOfYourChild
Adieu, fare thee well, Damirifa Due, Ebony, let your Maker know it all how the living treated you. But polish the part where you were "maltreated" by your critics, and those who took advantage of your good spirit, as you said : " he told me he was a banker, not know (ing) he was a. ...... (deceptive) " , so that the owner of "your home " does not withhold the beautiful characters of your type kept in His fold, for your story is a candle that will lit the dark path of the black history.
Charles Yeboah
Contact: 00233249542111
WhatsApp : 00233579333213