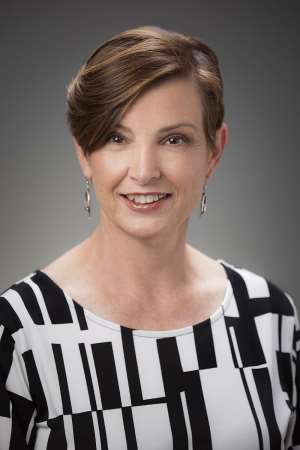 The Author
Let's converse about cultural ethnicity. Children need to see other kids that look like themselves in picture books. Why? Kids of color need to be represented in literature to show they are important in the world and they matter. Black, African American, African, Biracial, Latino, Hispanic, Mexican American, Asian, Asian Pacific, Asian American, Native American, First Nation/Nation, Middle Eastern and kids from all cultures need to be portrayed as main characters in books.
Why do Caucasian children need to be exposed to diverse picture books? The world is full of people and children need to learn about different races, nationalities, cultures, languages, religions, customs, and beliefs. Exploring books that explore, recognize, and celebrate human diversity and multiculturalism may teach children to embrace and embody fairness, equality, and justice for all as well as promote empathy for marginalized minorities.
Publisher of diverse books, Lee and Low, propose that around 80 percent of children's book editors, authors, and illustrators are White. The Snowy Day, authored by Ezra Jack Keats in 1962, was the first full color picture book with an African American child as the main character. Keats is white and American.
We Need Diverse Books, an organization with a vision of "a world in which all children can see themselves in the pages of a book." Visit www.weneeddiversebooks.org.
Multicultural Children's Book Day is an annual event in January. The focus is on celebrating diversity in books. What is a multicultural book? According to co-founders, Valarie Budayr and Mia Wenjen, multicultural children's books are:
1. Books that contain characters of color, as well as characters that represent a minority point of view.
2. Books that share ideas, stories, and information about cultures, race, religion, language, and traditions.
3. Books that embrace our world, and offer children new ways to connect to a diverse and richer world. Visit www.multiculturalchildrensbookday.com .
What can parents do to encourage learning about multiculturalism?
1. Put diverse books on your child's bookshelf.
2. Read and discuss diverse books with all children.
3. Visit your public library with children and encourage them to select diverse picture books.
4. Ask your child's teacher about diverse picture books in the classroom.
5. Ask the school librarian about diverse picture books for the school.
Both babies and toddlers need to see their own faces and the faces of other ethnic infants on the pages. Parent can read board books to babies and toddlers. Everywhere Babies
by Susan Meyers celebrates the diversity of babies and how babies sleep, eat, play and live in different ways. "More More More," Said the Baby by Vera Williams depicts three diverse families with a white child, a biracial child, and an Asian-American child. Reach by Elizabeth Verdick is a board book about curiosity and shows babies of different races discovering the world around them.
Parents and teachers can introduce preschool and kindergarten children to diverse picture books. By Day, By Night by Amy Gibson celebrates people all around the world as they do the same things in different ways. The Family Book by Todd Parr gives the message that every family is special in its own unique way. Happy in Our Skin by Fran Manushkin portrays how wonderful it is to be just who you are.
Elementary school children can read age-appropriate biography books for kids. Suggestions include: Who Was Martin Luther King, Jr? by Bonnie Bader and Rosa Parks by Nikki Giovanni. Thunder Boy Junior by Sherman Alexie features a Native American family.
We also need books about general topics that feature multicultural characters. My new picture book, Tessie Tames Her Tongue, is a book for all children on the topic of balancing talking with listening. However, the main character is multiracial because children to need to see books on general topics with multiracial characters—not just cultural stories. Both are important.
Diverse books, both fiction and nonfiction, help kids understand that even though children look different on the outside, they are all the same on the inside. Our homes, schools, libraries, and communities need diverse books on bookshelves.
Melissa Martin, Ph.D., is a child therapist, behavioral health consultant, educator, children's book author, and a self-syndicated newspaper columnist. View Martin's website at www.melissamartinchildrensauthor.com . She resides in U.S.