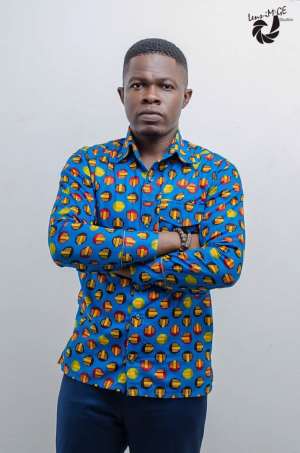 Justice Offei Jr
Fulfilling purpose is the most refreshing and sustained happiness one can ever experience on earth and it will never come accidentally. You must identify it, realize it and be of a conviction to take that journey. Until then, you may wallow in personality conflict and can't figure out what you really want in life and who you really are.
Dreams are the burning passion of our purpose that drives us into a controlled pathway in life. Our destinies have already been predetermined divinely but we can either delay or fail to get there by our inactions and actions.
Millions of people have died without realizing their purpose. The best CEOs we never experienced on earth can be found in the graveyard. In the graveyard, are multibillion businesses that never came to being and also leaders that can turn Africa into a better economic hub but died without fulfilling their purpose.
Our purpose is the reason for our existence but when we fail to realize what our purpose on earth is, we create rooms for chaos, confusion, uncertainty, struggles and unhappiness. This is not only true for individuals but also true for business entities.
We must reposition our minds beyond career goals by identifying what our purpose on earth is. Being a graduate doesn't really guarantee your purpose realization. In other words, you can never live a fulfilled life if you can't identify your purpose within your professional capacity.
Although, I developed a deep passion for entrepreneurship as early as 15 years, petroleum engineer was what I wanted to become. But as I journeyed through my academic life amidst the high unemployment rate, I came to a realization that building 'value-generating' business to solve problems is my passion and a dream worth chasing after.
Every big dream begins small with a journey of valleys. Amazon owner is today the richest man on earth but do you know how & where it all started? From selling of books as a young boy from house to house into creating the largest online market in the world.
The question that I often receive from employed people who want to put their passionate business idea into action is 'How do I start this business whiles I'm a worker and make it big and successful?'
I often tell them, until you are ready to let your comfort zones go, you cannot master the capacity to break through nonetheless you must still start from a point whiles you're worker and gradually quit your job and chase your burning passion.
Until we sacrifice and trade off our comfort zones, chasing our dreams will become a mirage. Step beyond your comfort zones and do the unlikely. Believe in the dream you're chasing and invest ample prayer time into it.
On this journey, you will often face uncomfortable valleys of challenges that can push you off your path and cause you to give up but you must stay firm, focus and persistent.
Don't be deceived! Challenges and hard times are just temporal and are never indications of misplaced dreams but are rather preparatory tool God often used to master and build in us a resilient capacity to manage bigger wealth and situations ahead.
If 90% of African leaders understand the need for realizing their purpose as leaders of hope and positive change for generations, Africa would not have been where we are now.
If you understand that a fulfilling life is not just becoming employable but a higher reason beyond, causing positive change and influencing the world with your gifts and passion then then the wealth & happiness of the world will chase you.
Take this small pill I just gave you and swallow it to revive your dead passion and fire yourself to chasing you dream. You are the one the World is waiting for. Don't die without fulfilling your purpose.
Consult me for free if you're in a similar situation and need hard truth guidance via email or phone call
Justice Offei Jr.
Entrepreneur I Petroleum Engineer I Life Coach I Speaker & Writer
E: [email protected] T: +233 245719992