When you neglect your culture, you lose your foundation - Uncle Ato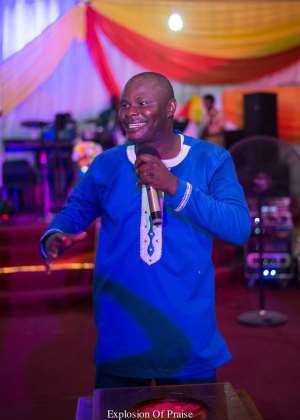 One of Ghana's most popular gospel musician, Uncle Ato shook the Praise and Worship Centre, Bogoso Assemblies of God Church in the Prestea-Huni Valley Municipality of the Western Region with his fine gospel tunes on 14th December 2017, day four of the 'EXPLOSION OF PRAISE 2017'.
during the word of ministration, Head Pastor Efavi spoke about making praise a lifestyle as the Bible as the Bible says in Psalm 34:1.
Uncle Ato, reiterated the point in his song ministration, "If I travel outside Ghana my language still identifies me as an Efutu, if you neglect your culture, you lose your foundation.
According to him, "If you refuse to praise God, you lose abundant blessings but if you sing praises unto the lord, all other things fall in place".
Uncle Ato who has been ordained by Bishop Dag Heward Mills as a Reverend Minister charged the audience to give praise to God at all times even in hard times.
He also used the occasion to pray for the audience and seek God's protection for them.
On Tuesday, Evangelist Diana Asamoah used the occasion advised that instead of Christians hopping from Pastor to another and Church to be sometimes bathed 'naked', should change their attitude of arrogance and the Lord will bless them beyond measure.
Among the notable Artistes who have performed since the inception of the program in 2912 were; Lady Sarah, Jack Alolome, Uncle Ato, Evangelist Diana Asamoah, Oware Junior, Powerful Moses among others.
Source: Daniel Kaku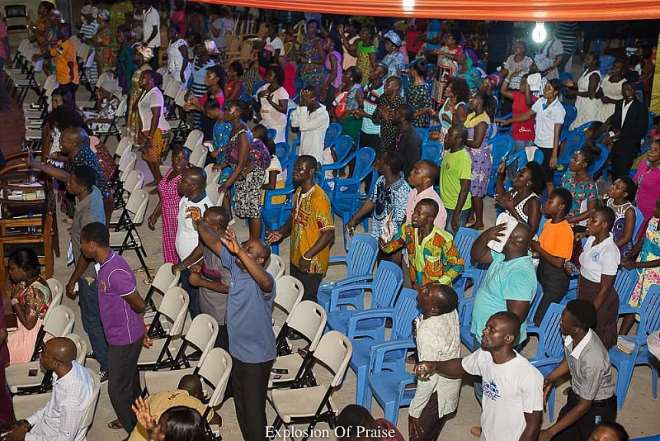 Img-20171215-wa0020
Daniel Kaku
Western Regional ContributorPage: DanielKaku