Tony Elumelu Foundation Announces $100m Entrepreneurship Development Programme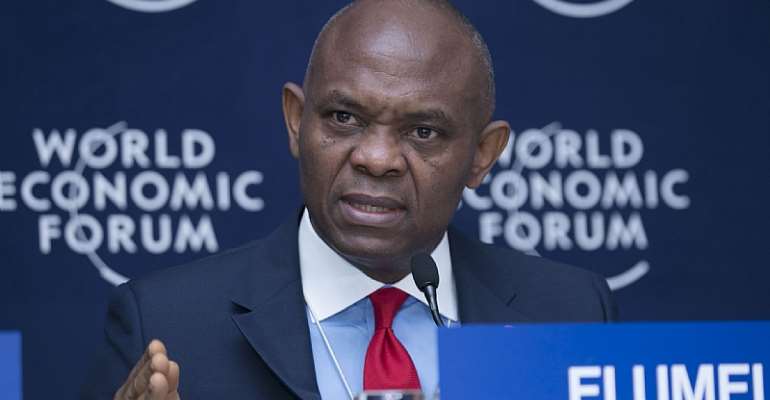 The Tony Elumelu Foundation (TEF) has announced it will begin accepting applications for the 4th cycle of its entrepreneurship development programme from outstanding African entrepreneurs who have start-up or business ideas with high growth potential.
Tony O. Elumelu, CON said as an entrepreneur himself, he understand what it feels like to yearn for a lifeline, to hope for a big break.
He indicated that in turn, "I have set out to institutionalise luck with the Foundation and give back to the continent of Africa. I am pleased the Programme is already unleashing Africa's entrepreneurs and driving economic transformation."
The application portal opens midnight on 1st January 2018 at www.tonyelumelufoundation.org to citizens and legal residents of all African countries with businesses based in Africa, less than three years old, including new startups.
The Programme is the Founder's $100 million commitment to identify, train, mentor and fund 10,000 African entrepreneurs in 10 years; creating 1,000,000 jobs and $10 billion in social and economic wealth.
After three cycles, the Programme, the only African-funded business development initiative of its kind has received 158,000 applications from African entrepreneurs in 107 countries, including every nation of Africa, empowered nearly 3,000 businesses with 12-weeks of online training; world-class mentoring; access to TEF's network of start-ups; and seed capital of $5,000.
The programme has invested a total of $14,235,000, including $4,270,500 in agriculture; $1,285,000 in ICT, $1,245,000 in education and training; and $7,400,000 more in start-ups across 19 other sectors.
Testimonies from Alumni
Some of the inspiring stories alumni have shared were: "Within two months of joining, I launched a new product. Three months later, before even completing the programme, I've made more than $28,300. This I owe to TEF training alone," Dennis Mutoro (Consulting, 2017) Kenya.
"Mr. Elumelu once said to entrepreneurs, 'Do not eat the seed,' and this guided me in use of the seed capital from TEF and I have sown it accordingly. TEF has opened unimaginable doors and allowed me to explore the depths of entrepreneurship. I am forever grateful," Jean Emmanuel Labonne (ICT, 2017) Mauritius.