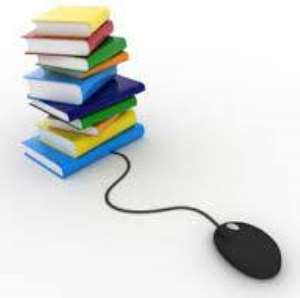 The 1976/78 Old Students Association of the Kpando Senior High School in the Volta Region has handed over a refurbished and automated library facility to the School.
The upgrade which cost about GH¢ 25,000 has made the facility the first of its kind in the region and would give students a first-hand experience of the system prior to tertiary education.
Mr Ben Ahiagbe, Coordinator of the Group said the initiative was towards helping to address the "deprivation and want" that the School faced, the worst of, which their year groups had to endure.
He said a well-equipped library was fundamental but had been primitive since, and asked the students to make the most out of the facility towards encouraging more investments in the School.
Mr Ahiagbe said the group would standardise the materials in the library and called on other associations and organisations to ease the burden on government by supporting educational facilities.
Mama Komlateng II, Headmistress of the School said old students associations had high stakes in the institution's development and were ascribed the provision of roads, buildings and sanitation management facilities.
She said the library would facilitate the learning process of the 2,000 student population and would elevate examination results.
Mama Komlateng said the School had plans of doubling the computer laboratory as an electronic library and appealed for a modern assembly hall and a pick-up truck.
Mr Samuel Adoboe, a member of the Year Group said the library had a total number of 2,500 books on shelf and 4,500 on the system, and would streamline cataloging, referencing and lending.
He said public libraries were fading and that, there was the need to modernise them to serve both educational and recreational purposes.
GNA
By Samuel Akumatey, GNA