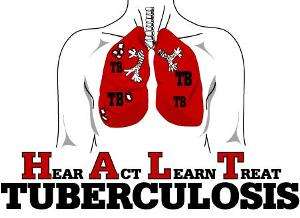 A population-based molecular epidemiological study has revealed that Tuberculosis (TB) is prevalent and fast spreading in the urban areas than in the rural settings.
The study also indicated that males are at higher risks of getting TB than their female counterparts, and its spreading more among the youth between the ages of 25 and 40 years.
The study was conducted by the Bacteriology Department of the Noguchi Memorial Institutes for Medical Research-Legon, (NMIMR) in East Mamprusi district, representing rural Ghana and Accra metropolitan representing Urban Ghana, using available molecular tools to assess recent TB transmission pattern.
Professor Dorothy Yeboah-Manu, Head of the Bacteriological Department of NMIMR, speaking at an Open Day of the Institute in Accra, attributed the fast spreading of TB in urban settings to overcrowding and late reporting at health facilities.
She said during the study, Korle Gonno, Chorkor, Glife, La, Bokum Square and Nglishie Amanfro were identified as hotspots.
Prof Yeboah-Manu said to alleviate the situation the NMIMR, in collaboration with the National Tuberculosis Programme, has completed the first round of screening in those areas and would be moving to Ngleshie Amanfro in the Ga South Municipal Assembly for the second phase.
The Open Day formed part of the NMIMR' commemoration of the 90th Anniversary of Dr Noguchi's arrival in Ghana and it will be climaxed with a symposium and scientific presentation on the achievements of the Institute, since its establishment in 1979.
The NMIMR, set up in 1979 as a semi-autonomous institute of the University of Ghana, is the leading biomedical research facility in Ghana. The Institute is committed to research on national health priorities and training of biomedical scientists.
Its three core mandates, are to conduct research into health problems of Public Health importance in Ghana; to provide training opportunities for postgraduate students in medical research, and to provide specialised laboratory diagnostic and monitoring services in support of public health programmes.
The NMIMR, currently has nine Departments, namely Animal Experimentation, Bacteriology, Clinical Pathology, Electron Microscopy and Histopathology, Epidemiology, Immunology, Nutrition Parasitology, and Virology, where researches into both bacterial and non-bacterial diseases are conducted.
Since its establishment in 1979, in honour of the renowned Japanese scientist, Dr. Hideyo Noguchi, the NMIMR has gained global recognition as a leading biomedical research institute in Africa, building capacity for prevention and control of endemic diseases, as well as emerging and re-emerging diseases, in Ghana and the West African sub-region. GNA
By Patience Gbeze/Ayisha Issaka, GNA