MTN Ghana Foundation, Support's Legon Assistive Technology Unit With ICT Equipment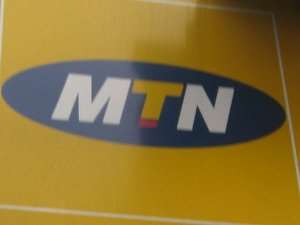 The MTN Ghana Foundation, as part of its 10th-anniversary celebration has equipped the Assistive Technology Unit of the University of Ghana with modern Information Communication Technology (ICT) equipment, worth Gh 217,000.
The foundation at a ceremony held at the University of Ghana Campus handed over fifteen computers, five laptops, three Handheld Magnifiers, three External Hard Drives, a Prodigy Desktop, Braille Printer, SMA for Jaws, LaserJet, a Projector and Projector Screen to authorities at the Assistive Technology Unit.
The project is expected to create an opportunity for over 2000 students with special cases (physically challenged), to study with ease and decrease their quest for special assistance in pursuing their studies.
Acting Corporate Service Executive, Mr. Samuel Koranteng in his speech said; "today's program is very special to the MTN Ghana Foundation because apart from making it possible for the students with special educational needs to reach their full potentials in schools, today's program is part of activities marking the 10th Anniversary of MTN Ghana Foundation.
He added that; "today's handing over ceremony signifies a mark of strong will, determination, and commitment to creating a brighter world and making lives a whole lot better," he added.
The MTN Ghana Foundation was established in 2007 and for the past ten years, the foundation has implemented over 142 projects in the areas of health, education and economic empowerment at a cost of over USD $13 million.
Theses Projects has impacted over 4 million people in Ghana. The theme for the 10th Anniversary is "Celebrating ten years of brightening lives, inspiring a brighter future".
On his part, a representative of the University of Ghana, Mr. Alexander Bakole William observed that, the significance of information technology in the life of any person with disability in today's world cannot be over emphasized.
"Persons with disability today are able to make use of various forms of technology interventions to enable the individual to accomplish from basic to complex task just as a non-disable person with the aid of what is generally known as Assistive Technology".
By: Abdel-Hanan Adam