October 13, 2017
|
Business & Finance
Roshi Motman Named CEO As Tigo, Airtel Complete Ghana Deal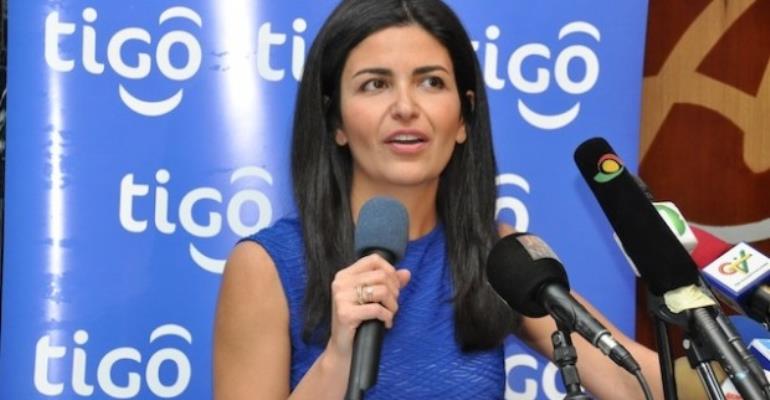 Shareholders of the merger Tigo and Airtel have names General Manager of Tigo Ghana, Roshi Motman Chief Executive Officer of the merged company, which is yet to be given a unique name.
This was contained in statement issued by Tigo Ghana announcing that it had finally completed the merger transaction with Airtel in Ghana.
The merger was first announced March 3, 2017 and took six months for the National Communications Authority (NCA) to give final approval.
The successful closing of transaction will see both companies hold equal ownership and governance rights in the combined entity, with Roshi Motman steering affairs and Airtel Ghana Boss, Lucy Quist bows out.
The Airtel-Tigo merged entity in Ghana will be the second largest mobile network operator in the country, with about 10 million customers, pushing Vodafone to third place with about 9million customers.
"It is envisaged that the combined business will offer improved coverage and better quality of service to customers in both urban and rural Ghana, enabling wider access to communication solutions for businesses and mobile financial services to the Ghanaian customers," the statement said.
The Tigo-Airtel merged company has already declared its intention to put the market leader, MTN on its toes and drive improved services.
It said "Through an efficient delivery of superior customer experience, high speed data, innovative product mix and wider network coverage the new combined business will challenge the market leader, improve the competitive dynamics of the telecoms sector and in the long-term, strengthen the mobile ecosystem."
Meanwhile, the approved merger comes with conditions, which include the fact that the two would have to run parallel networks and merge gradually as they go along over a period of 18 months.
They are also mandated to draft an extensive customer education program to ensure they sensitize customers about every change this is likely to affect customers.
The regulator expects that the merger would have no or very little negative implications for customers.
It is also important to note that customers of both networks get to keep their 026/056 and 027/057 numbers until such as time when any changes will be announced.
The shareholders of Tigo and Airtel are Millicom International Cellular S.A. ("Millicom") and Bharti Airtel Limited ("Airtel") respectively.
About Tigo
Tigo started operations in Ghana in 1992 as the first Mobile Network Operator. It is part of Millicom International Cellular (MIC) which provides mobile, voice, data, cable television, broadband and financial services to over 50 million customers in 13 emerging markets in Africa and Latin America. In Ghana, it was first launched under the brand name, Mobitel and in 2002 it was rebranded to Buzz. This later changed to Tigo in 2006 to reflect the standard brand name within the Millicom Group.
With a current subscriber base of over 5 million subscribers, Tigo is a dynamic and highly visible brand actively driving digital and financial inclusion. Tigo Cash, the Mobile Financial Service was launched in 2011 and highly patronised by the informal sector and rural Ghana. Tigo Cash is renowned for its quick, safe and convenient services.
For more information, visit http://www.tigo.com.gh
About Bharti Airtel
Bharti Airtel Limited is a leading global telecommunications company with operations in 17 countries across Asia and Africa. Headquartered in New Delhi, India, the company ranks amongst the top 3 mobile service providers globally in terms of subscribers. In India, the company's product offerings include 2G, 3G and 4G wireless services, mobile commerce, fixed line services, high speed home broadband, DTH, enterprise services including national & international long distance services to carriers. In the rest of the geographies, it offers 2G, 3G and 4G wireless services and mobile commerce. Bharti Airtel had over 381 million customers across its operations at the end of July 2017. To know more please visit, http://www.airtel.com