October 10, 2017
|
General News
Tourism Forum Opens Today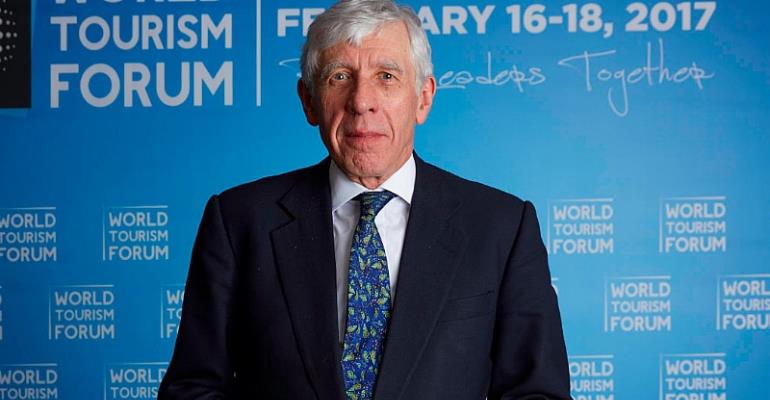 President Akufo-Addo will officially open the World Tourism Forum, the first to be held in Africa, at the Kempinski Hotel, Gold Coast City in Accra this morning.
Tourism Ministers from ten African countries are expected at the forum, along with other influential personalities such as former President John Agyekum Kufuor, Jack Straw, former UK Home Secretary and Foreign Secretary under Prime Minister Tony Blair and BulutBag, president of the Executive Board of the World Tourism Forum.
The host Minister is Mrs Catherine Abelema Afeku, Ghana's Minister of Tourism Arts and Culture.
Speakers, including Craig Drysdale, head of Global Sales at Thompsons Africa, BugraBerberoglu, Group President and CEO of River Rock Hotels and Resorts, Henk Meyknecht, Chief Operating Officer of the Kempinski Hotels Group responsible for Middle East and Africa, Emmanuel Adu Sarkodie, Group CEO of CDD and Yoofi Grant, CEO of Ghana Investments Promotion Centre, will discuss critical issues such as 'The Political Impacts of Tourism on Africa Region', 'Destination Marketing in Africa', 'Regional Differences in Hotel Marketing and Management' and'Investments in Africa'.
Ahead of the official opening, travel writers, broadcasters and bloggers started arriving in the country at the weekend. Officials of the Ministry of Tourism, the Ghana Tourism Authority and the Ghana Tourist Development Company Limited, accompanied by some Ghanaian journalists will accompany them on a tour of the Central Region to visit heritage sites such as the Cape Coast and Elmina Castles and the canopy walkway at the Kakum National Park.
Tomorrow (Wednesday),the African Ministers and other delegates will be given a one day tour of Accra.
Mr Emre Caliskan, a Board Member of the World Tourism Forum, told journalists that "Ghana's efforts in promoting tourism on a global scale are not enough. We believe that events like this would add to the efforts. We are bringing great personalities to witness the finest country called Ghana."
Held under the umbrella of the Young Tourism Leaders Association, the forum is organized four times every year at global centres around the world to chart plans to develop global tourism. It has been the world's biggest tourism forum since its inception in 2014 in Istanbul, Turkey.