October 7, 2017
|
Headlines
Photos: Angry Youth Burn Properties In Protest Of Alleged Killing Of A Resident In Wassa-Akropong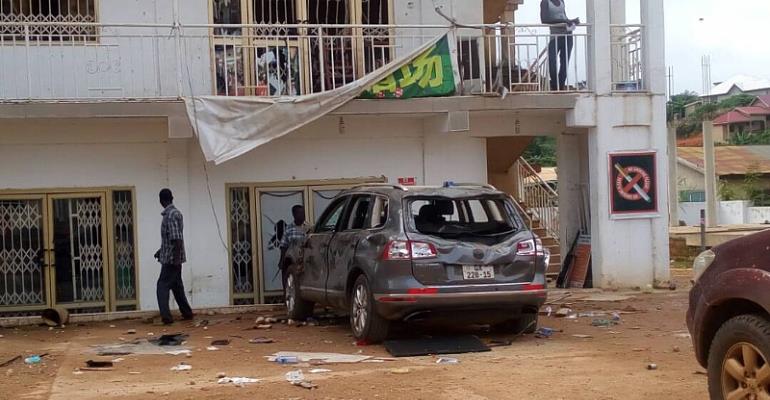 Following reports of the alleged accidental killing of a Ghanaian by a Chinese national at Wassa Akropong in the Wassa Amenfi East District, of the Western Region, the rampaging youth have set properties belonging to the Chinese ablaze.
The Chinese national was reported to have open fire shot and killed the Ghanaian on Friday.
The identity of the deceased remains undisclosed.
More info coming soon...