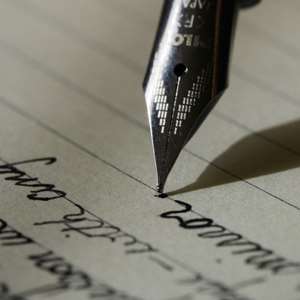 This is the First Episode of the series called the Marriage Journals . Wait a minute; before you brush off this article I want you to know that the series is not just about marriage it is about something way more than bigger. These principles are for everyone! It is a journey that will change your life. Will you please journey with me.
The world is discipling the church on marriage and sexuality. This is scary.
God takes family very seriously. The family stands at the core of your blessed life here on earth. The heart of the family is the marriage. The performance of the marriage dictates the direction and mood of the whole family. God's desire is for a man and his wife with their children to live happily under one roof and fulfilling their callings in obedience to Him.
In the beginning God did not make a church or cathedral, he made a family. In the beginning God did not appoint apostles, or prophets, or pastors etc, he appointed a husband and a wife in the covenant of marriage. In Genesis, the first mankind gathering was a wedding ceremony, and not a worship meeting. After God, the next thing that came was marriage. Surprising yet so true!
Your children and your children's children's' lives are at stake in your marriage. Actually the next generation of your off spring hang on the balance of your marriage. The blessing or curse from your marriage will flow to the next generations. So you have to be serious about changing your future generation, through your marriage. Do not be short sighted and make selfish decisions. Think big. Think family. Think marriage.
The union of marriage is compared to the union of Jesus Christ and the Church.
This series is a challenge, a challenge for you to go to the heart of God, to find God's heart for your life and marriage. It is s challenge to recreate our relationship with God as His bride first so that the same relationship will be reflected our marriages. In the presence of God our hearts are restored. When your heart is restored you will find what God really wants with your life and your marriage. Your relationship with God activates your true identity.
This is a scary journey, a journey that will expose you to God. But we cannot receive his healing in full if we cover our short comings with our own efforts. Adam did the same in the Garden of Eden after sinning. He used his own effort to cover the discrepancy caused by his sin. It was not so bad but it did not work. We have to come naked before Him, knowing that He is our Father and he want to mend us. If we become naked before him, it means we have nothing we own. If you have nothing you cannot lose anything. He owns us. He will use our brokenness to make something beautiful. It is from the ashes that we will rise to be who God really want us to be.
Unlike most marriage books, this series does not offer technical advice but it recommends a spiritual experience with God. It is an experience that will change you, your relationship with God and your relationship with your spouse. You don't have to be married to enjoy this series. It will help you to experience God in a deeper way. It will help you deal with unresolved issues and get connected to God in an intimate way. The bottom line is God is the answer.
If you need technical advice I suggest that you get my book Little Tough Tips on Marriage .
When all things fail, it is appropriate to look to an omniscient, omnipotent and omnipresent God. He knows everything, He has all the power and He is everywhere. He is the person you go to. He is the person to see for marriage building. The wisest thing we can do is to involve Him in our lives.
The best way of learning how to operate a garget is to learn from its creator. There is no better way. God created marriage. He is the best person to teach us things on marriage.
Contact to someone higher so that you have higher wisdom. If you use lower or natural wisdom you get what every natural person get, but if you use God's wisdom you get the God results.
You cannot solve all your problems. You know it. Admit it. Running away will not help. Being angry with your spouse, or with God will not help you. Just be humble before Him and he will lift you up. Right now he is calling you. He is saying come to me as you are, with all you problems. 'I will give you rest.' ( Matthew 11:28 ) I will help you.
God loves you. He wants your company, to spend time with you and to give you the chance to know Him better. He wants to help you. He is calling you to walk with Him a little further. How will you respond to this calling?
I challenge you to take the risk, to venture with God where you have never gone. I challenge you to leave your comfort zone and move deeper into the spiritual, to open up yourself before God. It is not comfortable but the presence of God is accompanied by a sense of warmth that brings healing. In his presence you will start to see things the way God sees and it is easier to do what he wants.
As you contemplate;
What heritage from your marriage do you want to leave to your children and childrens' children?
What things from your marriage do you want the next generation of you offspring to remember you for?
This is the First Episode of the Marriage Journals will continue in Part Two as A Glimpse of Kingdom Marriage .
If you enjoyed this article, share it with your most favourite friends!
Please share your thoughts, ideas and comments below!
© Copyright 2016 by It's My Footprint, www.itsmyfootprint.com .
Taka Sande, www.takasande.com is an author, an entrepreneur and development activist. He has a passion for making a difference by influencing and adding value to people's lives. He is the founder of the blog It's My Footprint, http://www.itsmyfootprint.com /.