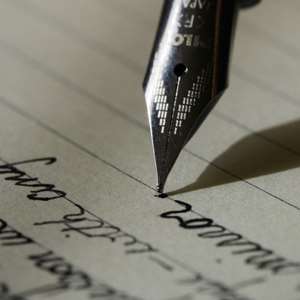 I first met Nana Jehu Appiah somewhere in 1995. I was introduced to him by a childhood friend and brother by name Kwabena Dorbu aka "Lyttle". I had high interest and passion for Journalism then and wanted a practicing Journalist to teach me the art of editing.
Jehu Appiah was then staying at the Kalpohin Estate in Tamale and working with the Ghana News Agency (GNA) in Tamale. We interacted for the first time then and he asked me the specific thing I wanted him to teach me. I told him that I wanted him to teach me editing. I had my own way I wanted to learn editing but he told me my way was strange. I wanted to be taught Editing theoretically and he said to me that I needed to put pen on paper if I actually wanted to learn editing.
He asked me to go home and write any news on anything and bring it back to him the following day to edit. That was how my editing lessons with Jehu Appiah started. I christened him my editor at large because my approach to him to teach me editing was not in any agreed form. I could meet him in his office, at a programme or in his house to read one script or the other for me to see how well I was doing.
He was indeed my editor at large. He eventually was transferred to Accra years later and we got reconnected again when he became a senior correspondent at the Office of the Late Vice President of Ghana, His Excellency Alhaji Aliu Mahama of blessed memory.
We stayed connected until I left for the United Kingdom for further studies.
Fast forward, we did not meet again until I was appointed by His Excellency Nana Akufo Addo as a Deputy Chief Executive Officer of the Ghana Export Promotion Authority. He searched for me on Facebook and sent me a congratulatory message. He told me they were there to support me and to give me feedback. He stood by his words and was effectively in touch.
The last time we had a conversation was on Whatsapp in July/August. On that occasion he told me he had gone to the Central Region to bury the brother who was shot dead by two unknown persons on a motorbike. He thought the killing of his brother was "Contract Killing" and vowed to look for Justice for the Late Brother through pursuing the killers.
We agreed to catch up for lunch on his return. He did return but I was out of Accra to the Northern Region and we agreed to meet should I also return. I did return from the North but we couldn't immediately meet.
When I finally decided to call him for our lunch I was told by his colleague at work by name Christian that my editor at large suffered stroke at work and was rushed to the Korle Bu Teaching Hospital.
I promised I was to go to Korle Bu and even enquired about the exact Ward he was admitted but had to travel again on the eve of my promised visit to him.
When I returned I was told he was discharged but responding to treatment at home. I once again promised to see him but failed. I never knew tomorrow will not come for Nana Jehu my Editor at Large.
It was with deep shock that I heard of his death on Facebook on the morning of his death.
As is usually the case I thought it was one of the false stories of reported deaths on Facebook.
I reached for my phone and called Christian his colleague at work and he told me it was true and that my friend was indeed dead.
I said what Muslims say when we are informed of death which paraphrases into this words to him (God) we all came from and to him we shall all return.
Nana Jehu Appiah was profoundly talented and gave his chosen profession his best shot. He did several developmental stories for the North when he worked there which brought about positive outcomes.
He was among the few Journalists up North those days and impacted positively on young guys of those days who wanted to go into Journalism and Public Relation.
All I can say at this stage is that: Fare Thee Well My Editor At Large. Do Rest in Perfect Peace till we meet again. Nana Jehu Appiah you sure will be missed by many.
TRIBUTE BY:
Akilu Sayibu
Deputy Chief Executive Officer
Ghana Export Promotion Authority
Accra