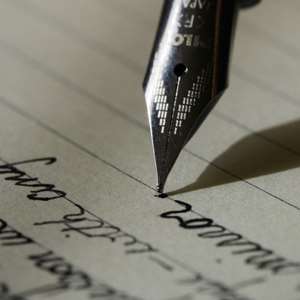 To those I have offended and hurt, I have a message for you. This is to those I let down for any reason, knowingly or unknowingly.
Perhaps I said words that knocked you off. You were unprepared for my words. You felt that my words were blunt and you took offense. My words were very harsh for you and with no room for grace.
At times I did not meet your expectations. You expected me to be at that level but I came at this level. You felt that I have failed you.
Maybe you got disappointed because you think that my views were wrong and not relevant. My message and your beliefs are opposites. You are suspicious of me.
Maybe you think that I am too extreme to be real, as a result you got demotivated. You see me as an extremist and fanatic. Someone who just talks and produces not results.
To those who do not like me, yes, I know there are people who just find themselves hating me. You prefer and have chosen to shut me down if you get a chance. You think that I am not supposed to speak this message. You feel I do not deserve what I have. Perhaps because you also want it and you thing it should be you. You secretly wish one day I will stop and wish that bad things will happen to me.
If you are one of these, I am sorry. Will you please forgive me?
There are some things you have to know. My intentions are not to harm but to cure and help someone. I do not pretend. I am sincere in my words.
Keeping an offence against me will not help you. Please release me and free yourself from me. Guard and defend your peace with all that you have. Let's agree to disagree. Your world is bigger than me, and do not allow me to be the stumbling block to your happiness. You have to move on with your life. There are many great things in your life that you will lose by keeping a grudge against me.
Finally, there is one more thing. I am the only me. I cannot be anyone else. I cannot be someone who I am not. I have to be original. In doing this I cannot please everyone. After all I am human.
I have nothing against you. I love you and I will always try my best to do good to you.
Yours sincerely,
If you enjoyed this article, share it with your most favourite friends!
Please share your thoughts, ideas and comments below!
© Copyright 2016 by It's My Footprint, www.itsmyfootprint.com .
Taka Sande, www.takasande.com is an author, an entrepreneur and development activist. He has a passion for making a difference by influencing and adding value to people's lives. He is the founder of the blog It's My Footprint, http://www.itsmyfootprint.com /.