Motor-riding police officer shot dead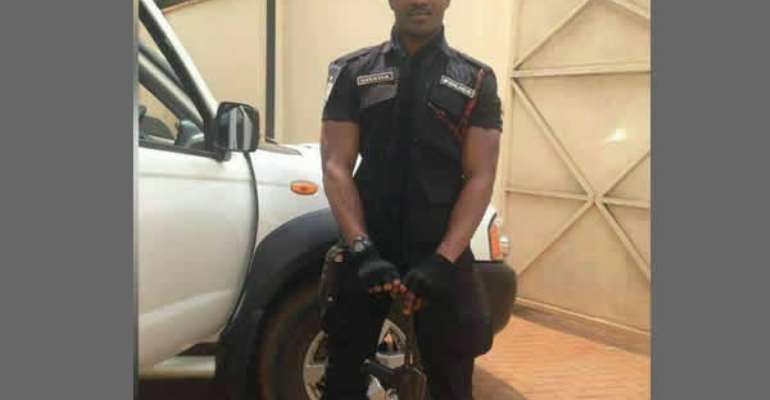 A police officer, Const. Micheal Kporyi, has been shot dead while on patrol duty at Micheal Camp in Accra last Monday night.
According to eye witnesses, the officer was seen riding a motorbike with registration number GP4350 with his AK47 rifle across the chest at about 9:30 pm.
Two armed men also riding a motorbike from behind, zoomed in on him around the UBA filling station.
Shots suddenly rang out into the deceased after which his attackers sped off. The Constable fell off and into a nearby gutter.
Minutes after the incident occurred, some police officers who were also on duty at Tulaku Old Barrier checkpoint, called their colleagues at Tema to report the incident.
Inspection on the deceased body showed multiple of gun wounds on the chest and eyebrow. One AK47 rifle, one pepper spray, a pair of handcuffs and a torch light were found with deceased.
The body has been deposited at the Police Hospital mortuary for preservation and autopsy.
The attack comes after weeks of mourning the lynching of an Army Captain, Maxwell Adam Mahama in Denkyriaboase in the Central Region on May 29.
Story by Ghana|myjoyonline.com