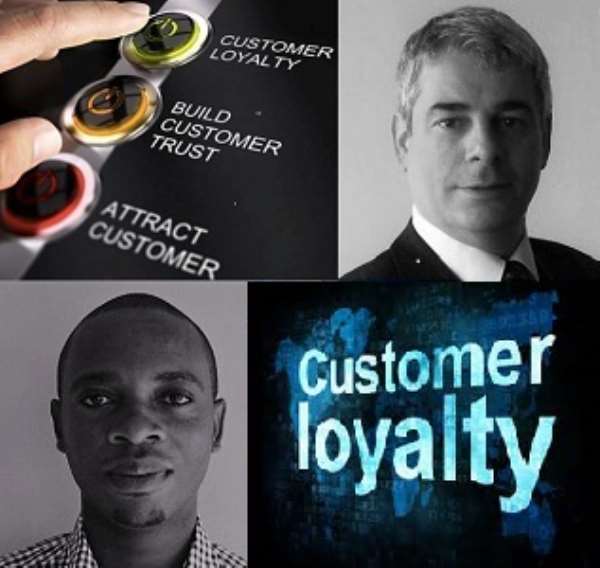 A lot of times, we are asked what is the best tool for this or for that digital marketing functionality.
The question in not that simple…. If we are asked what is the best tool for word processing, maybe we could name 3/maximum 4 tools and we could actually end up recommending only one (ok- maybe two) software tool/ application.
But… with digital marketing, this is a lot more complex… in last month's (May 9th to 11th, 2017) MarTech Conference in San Francisco, there were more than 5,381 Digital Marketing solutions (from 4,891 unique companies)- and that is 40% more than the year before…
Less than 5% of these software developing companies are big established public companies- most of these digital marketing development companies are either privately owned or VC- funded Start-ups; actually it seems to be almost the same number of private and VC- funded companies.
.
What does this really mean?
Business Risk can be huge.
You have no way to know that the private company or the Start-up whose product/ service/ software solution you bought or budgeted (in case of SaaS or IaaS or whatever service-provisioned solution), they will be there in a few months or years to support that solution/ i.e. your investment.
Don't underestimate the size of such an investment- it is the money paid for the product or service, for the training of your employees and also for the time your employees have spent learning it, customizing it and possibly fine- tuning it too.
Be careful- all that does not imply that if you were to buy from a well-known established company, they will decide to keep that product and/or its support 4-5 years from now – for example.
Will you / can you have Proper Support?
I have always found it irritating when you invest millions in a software solution (even a digital one) and you are based in the 'GMT -zone' (e.g. Europe and Africa) but support -whoever excellent it is- it only available during business hours in California or in Delhi.
Do you really want to depend on that during the setup and/or execution or a critical marketing campaign?
Maybe to you as a Marketer this might not make sense now, but if you had that experience, you know how things can get even out of control.
And -please- take our word for it: nothing beat the possibility of on-site technical support for any of your software solutions. A technical Support Call- Centre/ HelpDesk cannot always solve everything for you as the time required for your business not to be interrupted.
You love 'innovative' – right?
As a sort of rule- of – thumb, most of the unique and innovative solutions come from the small privately- owned or VC- funded companies.
Can you afford not to take the risks mentioned above?
Hard to choose.
I assume that this is obvious. Do you think that someone can evaluate/ test/ compare all these 5,381+ solutions?
From whom can you get advice as to what to choose for a particular Digital Marketing functional area?
And as time goes by, each of these developing solution-categories represents a bouquet of opportunities for developing new diversified solutions and for building new brands/ new companies who will survive.
.
Is there Digital Marketing Darwinism?
So hard to tell… Let's look at some numbers of digital marketing offerings over the last couple of years:
2011 – about 150 solutions
2012 – about 350 solutions
2014 – about 1000 solutions
2015 – about 2000 solutions
2016 – about 3500 solutions
2017 – about 5381 solutions
So, nobody can foresee who will survive… at the moment, the number of solution seems to be more of less be increasing, but at least at a possibly declining pace every year.
Maybe we need to wait for several couple of years will be could see which ones are the dominant surviving solutions.
.
In Conclusion.
Instead of a few nice words, we would like to invite to you have a look at the image bellow please. (it can also be downloaded from: http://cdn.chiefmartec.com/wp-content/uploads/2017/05/marketing_technology_landscape_2017_slide.jpg)
We trust that you do understand by now that replacing any old or 'slow' marketing processes, procedures, products, and service offerings with new, agile, 'smarter' digital processes, procedures, products, and service offerings, is a real challenge.
As Darwin said: "survival is ultimately dependent on the ability to change and evolve."
Keep in mind that the consumers are starting to develop a 'thicker skin' as a response to all these marketing messages bombarding them.
.
Thank you Good Luck,
Kwaku and Spiros
.
.
About the authors: Both Kwaku Abedi and Spiros Tsaltas are associated with a unique Customer Loyalty Startup : HireLoyalty (www.HireLoyalty.com) which is coming out of stealth mode in the next few months.
As a NED (Non Executive Director) Spiros is also associated with HIREghana (www.HIREgh.com) and can be hired via them.Spiros is also associated with
They welcome all your comments/ remarks/ feedback at [email protected]
© 2017 Kweku Abedi & Spiros Tsaltas and © 2017 HireLoyalty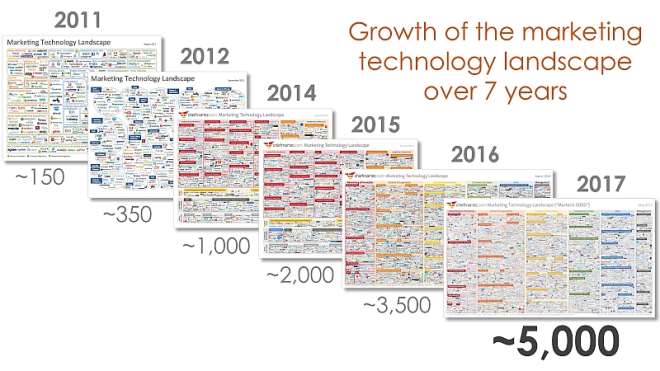 Martech Landscape Over 7 Years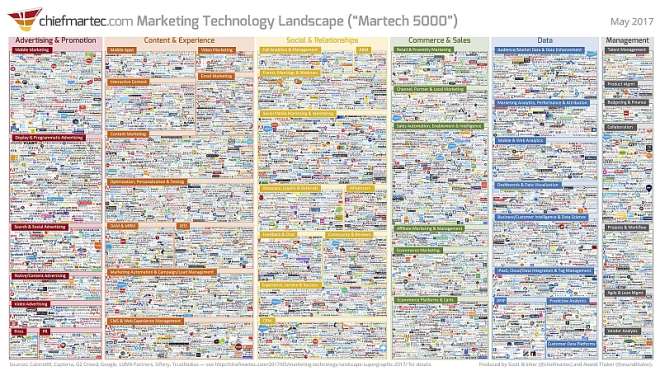 Marketing Technology Landscape 2017 Slide