Dormaa East MP Fined 7,000 For Contempt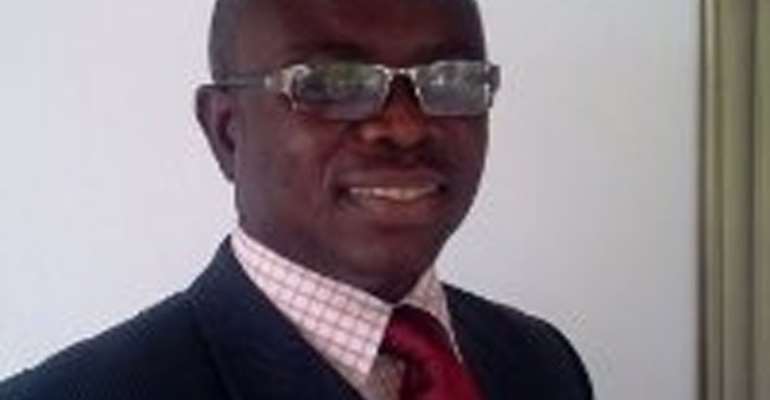 William Sabi, the Member of Parliament (MP) for Dormaa East, who doubles as the Deputy Minister of Monitoring and Evaluation, has been fined GH¢7,000 by a Sunyani High Court for contempt of court.
The MP, who readily paid the money, would have served 30 days in prison if he had failed to pay the fine.
A second accused person in the case, Kwabena Agyasco, was also slapped with GH¢5,000 for the same offence.
The MP, who was dragged to the High Court by the Benkum Family from Wanfie for forcibly taking over their land and developing it, was fined GH¢7000 for violating the court order and going ahead to develop the land.
The MP pleaded for leniency and asked not to be given custodial sentence due to the nature of his work.
The minister, through his counsel, told the court that 'I will like to express my gratitude for your patience. I am very sorry for my inability to attend court. I will not disrespect the court, because I was not around, and since I am in parliament and being a minister- the instructions I gave some of my workers were disobeyed. I have even sacked some of them for doing so. I am sorry," he said.
The plaintiff, Benkum Family alias Denteh Family of Asuotiano in the Dormaa East District of the Brong Ahafo Region, filed a suit against the MP in court on 12th April, 2013 at Sunyani High Court 3 for trespassing on its land but the case was withdrawn for amicable settlement.
The MP was asked to negotiate with the family and pay compensation due them but he refused and continued to develop the land into a private nursing training college.
The court granted an order of interlocutory injunction on 10th February, 2014, restraining the respondent, his privies, agents, assigns from clearing, preparing or developing or dealing with the land in dispute until final determination of the case.
On 15th May, 2017, the plaintiff informed the court that the MP was developing the land and had even destroyed their crops on the land.
After evidence was adduced in the court, presided over by John Bosco Nabarese, the judge imposed a fine on the MP for contempt.
[email protected]
From Daniel Y Dayee, Sunyani