2 June 2017
|
Press Statement
In Both Solidarity And Justice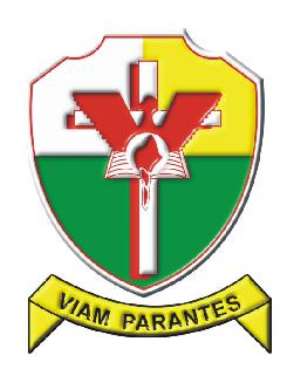 STATEMENT ON THE GRUESOME LYNCHING OF CAPT. MAXWELL ADAM MAHAMA FROM HIS MATES-CLASS OF 2004-ST. JOHN'S SCHOOL, SEKONDI.
In October 2001, when we all ascended the 'green hills' of Sekondi; fear flooded our hearts and our eyes were dim of vision having no clue of what hope had in store for us. However, we went through the gates to be called the 'Koliko' boys. The dream of both pursuit and persistent every Saint is challenged with as he wore the green shirt for the first time.
We entered as strangers but grew through the pressures of academia and became brothers. And amongst us was our very brother *OLD SAINT, CAPTAIN MAXWELL ADAM MAHAMA*.
We were PREPARED FOR THE WAY OF SERVICE TO THE LORD AND MOTHER GHANA. Hence, we gladly encouraged our brother and gave him up to the nation to keep wearing the 'green shirt'- The uniform of the force.
Without a doubt, the late Old Saint Captain Mahama served this country and made proud his brothers from the womb of 'Saint Aboagyewaa'. The soul mother of St. John's School, Sekondi.
We are not oblivious to the works and achievements of our brother to this nation. *HIS HIGH RISE WAS ONLY TO GIVE UP HIS LIFE FOR GHANA, NOT TO BE TAKEN BY HIS VERY OWN PEOPLE*
Therefore, we the CLASS OF 2004 of St. John's School, Sekondi, call on
the government most specifically the President who is the Commander-in-Chief, the National Security Coordinator/Advisor, the Minister of Defense, the Military High Command, the Judiciary, Parliament, respective REGSEC, AND DISEC and every Ghanaian to wake to the cry of our brother's blood from the soils of Denkyira.
We plead with government and the nation as a whole not to, in any way politicize this issue.
The soul of our brother cries... He cries for his sons and beloved wife and we his mates have heard his cry. This is the reason we won't rest and watch this injustice sidelined until proper judgement is passed on the perpetrators.
#oldsaintsclass04Justice4CaptainAdam
#oldsaintsJustice4CaptainMax
#nationalJustice4CaptainMahama
SIGNED
Nana Ofori Appiah
SAINT JOHN'S SCHOOL- SEKONDI
CLASS OF 2004
PS: Kindly find Class key contacts as follows:
CONVENERS
Nana Ofori Appiah (0547491979)
Mawuli Ahosey (0242975875)
Justice Philip Kaati (0243879799)
Francis Ahiagbe (0246297161)
Bernard Kwofie (0548179482)