CitiFM launches #StopGalamseyNow campaign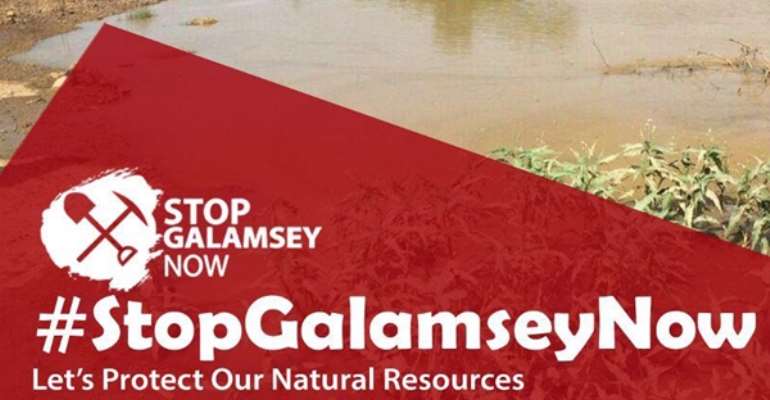 Citi FM will take its fight against illegal mining, also known as Galamsey, from the studios to the streets this [Monday]  morning, with the launch of a campaign to raise awareness on the menace which is slowly ravaging water bodies and the environment.
Dubbed #StopGalamseyNow, the campaign makes five clear demands of government to clamp down on the menace which is destroying the county's land and water resources, and may see Ghana resorting to the importation of clean water in the next two decades.
Citi FM, through its flagship programme, the Citi Breakfast Show, has waged a war on illegal mining over the past year, highlighting its ills and evils in all parts of the country.
Citi FM's Director of News Programming and Host of the Citi CBS, Bernard Avle, explained the details of the campaign noting that, "Apart from all we've been doing for the past year and a half on Galamsey, we have produced leaflets with five specific demands for government and stakeholders."
The demands include:
The total cessation of all small and medium scale mining for a period of six months
The cessation of the issuance of new mining licences for a year
The reclassification of mining categories to reflect the use of new/larger equipment
The allowance of water bodies to regenerate their natural ecology
Tree planting and a land reclamation project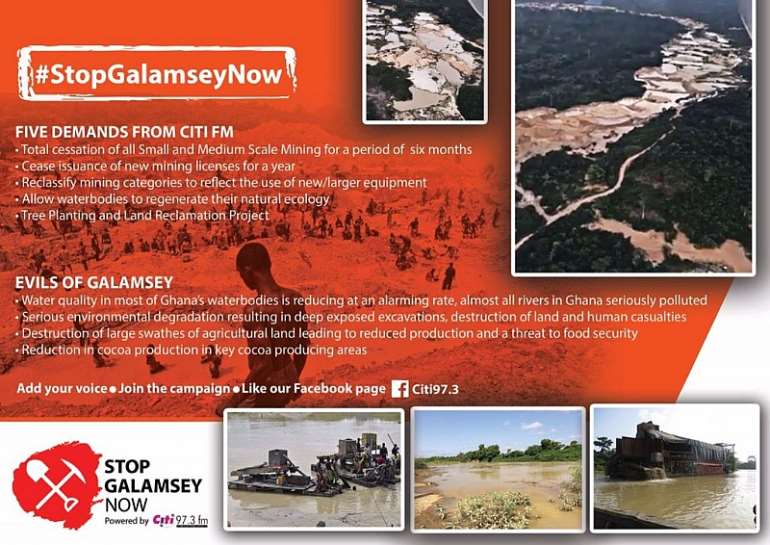 Citi FM staff will be distributing leaflets at vantage points in Accra, as a charge to Ghanaians to join in the fight.
"Essentially, we are saying that galamsey must get to the point where the public conscience must be pricked and people must get involved. We have done a lot of stuff on air, but we want people to see galamsey for itself as they drive through traffic," Mr. Avle explained.
Citi FM wants citizens to join the galamsey fight "because it is a national cancer, it is devastating our water bodies, it is poisoning our future and we can't afford to just sit by and watch it."
Citizens can also join the galamsey fight by going on Citi FM's facebook page and sending solidarity messages.
–
By: Delali Adogla-Bessa/citifmonline.com/Ghana