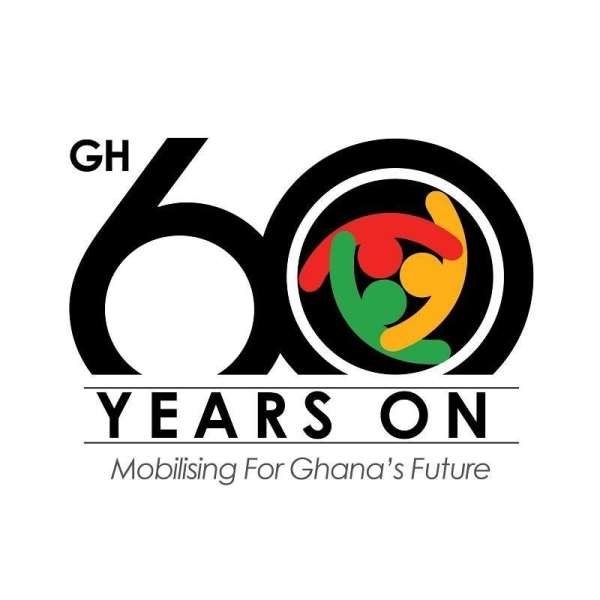 Today is our Independence Day and if Ghana were a human being, she would retire today. So many men and women come to mind on this day and under this circumstance, but one man stands tall among the rest, thus, Osagyefo Dr Kwame Nkrumah (Africa's Great Son).
It is on this fact that I, with much profundity, want to discuss Osagyefo Dr Kwame Nkrumah in the context of the struggle for emancipation from foreign rule and imperialism and how the people Nkrumah termed as traitors and agents of neocolonialism think of him.
Dr Kwame Nkrumah has been castigated and denigrated by his opponents and critics over the period and the descendants of those people are still, today vilifying Dr Kwame Nkrumah.
They have succeeded in painting Kwame Nkrumah as a ruthless dictator and a mindless monster who was arresting his opponents without trials.
To them, it is either JB Danquah or Kofi Abrefa Busia or Obetsebi Lamptey or no one else.
To them, those listed above were the real heroes of Ghana.
Few days ago, I read a post by a NPP friend that sought to suggest that it was JB Danquah who formed the UGCC and brought Kwame Nkrumah on board.
That narrative is not only a travesty of history and distortion of facts, but also, it was advanced by a lack of respect for history!!!
Listen to me carefully because I am going to say certain things here!
It is on record that, it was George Paa Grant who single handedly formed the UGCC and invited JB Danquah and people like RS Blay and William Awoonor.
He used his own money to pay the transport fare for JB Danquah and the rest whenever they went for UGCC meetings.
Later on, Paa Grant needed to transform the party from the docile state to a mass movement to accelerate the pace for the struggle for independence.
At the time, Kwame Nkrumah was the secretary to the Fifth PanAfrican Congress in Manchester. It is a historical fact that the Fifth PanAfrican Congress in Manchester provided the much needed impetus for the decolonization process in Africa. So Nkrumah's record of activism was echoed everywhere.
"In the United States of America, he came across writings of George Padmore and Co, who were in the Pan-African Movement, W.E.B Du Bios and all. And eventually he linked up with them in Manchester, United Kingdom, where they organized the fifth Pan- African Congress and they decided to accelerate the struggle for the liberation of Africa" ~ Mr. Kwesi Pratt Jnr.
For this reason, Paa Grant ordered that Kwame Nkrumah be invited after Arko Adjei refused the portfolio as the General Secretary. In fact, it was Ako Adjei who recommended Nkrumah rather because in his estimation, Nkrumah qualified for the position as the General Secretary. Thereafter, Nkrumah became the General Secretary to the UGCC.
Therefore, JB Danquah, Kwame Nkrumah and others were all invited by George Paa Grant who used his own resources and money to fund the party.
It is important to note that, Nkrumah broke away from the UGCC to form his own CPP because of the attitude of JB Danquah and co. Nkrumah realised that JB Danquah and co. have already had what they wanted (money, education, popularity) and were reluctant in the fight against imperialism. Therefore, Nkrumah left the UGCC with the support of the Youth Wing of the UGCC made up of loyal people like Kofi Agbeli Gbedemah, Kofi Baako (Kweku Baako's father), Dzenkle Dzewu, Krobo Edusei, Saki Schech and Kojo Botsio to form the CPP on 12th June, 1949 and spear headed the fight and struggle against imperialism and foreign rule.
Therefore, the history we are told today is not a proper history to be repeated.
JB Danquah was not that powerful as we are made to believe today.
Why? Even in a contest in Kyebi with his own nephew, Aaron Ofori-Atta, Dr JB Danquah lost woefully.
After losing several contests in Kyebi, JB Danquah eventually went to the Legislative Assembly as a nominee of the Chiefs of Abuakwa, but not through a popular election.
WHY THEY ACCUSE NKRUMAH OF DICTATORSHIP
In 1954, Nkrumah won the second general election. In the same year, the opposition to Nkrumah assigned one Seth Ametowe to assassinate Nkrumah.
At approximately 1 pm, Nkrumah had come out of the Flagstaff House and was going for his lunch. History has it that Set Ametowe shot four rounds of bullets at Nkrumah.
Isochronously, JB Danquah was caught and arrested around GBC with a well prepared address to the nation.
What does this mean?
Which country would have ignored this?
What offense did Nkrumah commit by making sure that JB Danquah was arrested?
He didn't arrest him because he hated him.
If Nkrumah never liked JB Danquah, he wouldn't have appointed JB Danquah as the then Chairman for the Council For Scientific And Industrial Research after all the atrocities that was committed against him.
After JB Danquah was detained, over some time, JB Danquah's wife (Madam Mabel Dove Danquah) wrote series of apologetic letters to Nkrumah to release her husband (JB) on compassionate grounds.
Why do you think the wife would want her husband to be released on compassionate grounds?
Because she knew without compassion from Nkrumah, there was no way JB Danquah was going to come out after that atrocious incident perpetrated by JB Danquah.
It is significant to note that Nkrumah was touched by the letters Madam Mabel wrote and minuted on one of the letters to release JB Danquah.
Nkrumah later ordered the release of JB Danquah on 3rd February, 1965.
The Secretary to the Cabinet (Mr Eric Otu) at the time received the order and thought it was late because it was around 5 pm and decided to work on it the following day.
Unfortunately, the following day (4th February, 1965), JB Danquah died on health grounds.
How would Nkrumah be so vicious and monster to allow JB Danquah to die in prison, having have ordered his release the previous day?
Yet when you hear them speak it is as if Nkrumah never considered JB Danquah's case.
Few months ago, the NPP celebrated the death of Obetsebi Lamptey to further deepen the dent on Nkrumah's image as a monster and a brutal dictator.
When these Danquah-Busia elements speak, it is as if Nkrumah arrested Obetsebi Lamptey and put him in prison without trial.
I have come to believe that history does not hide anything.
History has it that Nkrumah never convicted Sir Obetsebi Lamptey. In plane facts, Nkrumah had nothing to do with that.
The truth is Obetsebi Lamptey was properly tried and was convicted by a competent court of jurisdiction.
Surprisingly, the panel which convicted Obetsebi Lamptey included Justice Edward Akuffo Addo (President Nana Akuffo Addo's own father), Justice Van Lare and Justice Ako Korsah.
These judges sat on the case and came to the conclusion that Obetsebi Lamptey was a leader of a terrorist cell and needed to be jailed.
So it was President Nana Addo Danquah Akuffo Addo's own father who jailed Obetsebi Lamptey, not Kwame Nkrumah.
This bizarre imposition of JB Danquah on Ghanaians led a prominent Chief of Akyem Abuakwa to say that the Premier University of Ghana-Legon should be named after JB Danquah. This statement from the said Chief could only come out from him as a result of a clear demonstration of lack of respect for history.
What did JB Danquah do to warrant him such an honour?
Now again, listen to me carefully, when Nkrumah won the first general election in 1951, his Internal Self Rule government instituted the Local Council Ordinance Bill and the Cocoa Marketing Board.
It is instructive to know that JB Danquah vehemently opposed Nkrumah on the institution of the LCOB and the CMB.
It was the LCOB and the CMB which provided the needed and required revenue and resourses to achieve Nkrumah's first five-year development plan which included the construction of the University of Ghana-Legon, the Volta River Project, Tema Habour and City, the Adomi Bridge, the Komfo Anokye Hospital, the Democratization of Education and the Medical School.
Now, if JB Danquah had won that debate against Nkrumah, we wouldn't have had inter alia, the University of Ghana-Legon.
With this fact, what qualifies JB Danquah to have the honour of being named after the University of Ghana? Something he vehemently and strongly kicked against?
Indeed, some people have no shame!
There are a lot to be said, but for the purpose of this article, I leave here and I happily say Happy Independence Day to you all.
Thank you!
©Osumanu Abubakar (2017)
©0242782515
©Copyright Reserved!!!
References
1. The Fallacies of J. B. Danquah's Heroic
Legacy. http://mobile.ghanaweb.com/GhanaHomePage/features/The-Fallacies-of-J-B-Danquah-s-Heroic-Legacy-105319
2. THE CONTRIBUTION OF DR. KWAME NKRUMAH TO THE STRUGGLE AGAINST IMPERIALISM. https://consciencism.wordpress.com/2012/09/25/the-contribution-of-dr-kwame-nkrumah-to-the-struggle-against-imperialism-in-the-eyes-of-a-contemporary-cuban-international-revolutionary
3. Fight Back: A Response To Anti-Nkrumah Provocations
4. Nkrumah Never Dies. https://www.modernghana.com/news/721007/nkrumah-never-dies.html