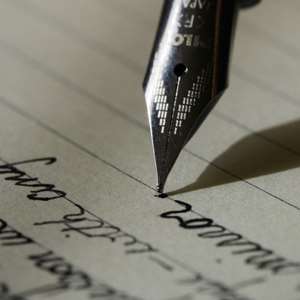 Yes! What do you pray for? How do you pray? I ask this because what you pray for and how you pray matters!
The Bible says '… let your requests be made known to God.' - Phil 4:6 . The Amplified says '…continue to make your wants known to God.' In other word let all be known to God, continually! This means when you pray, also pray for little things, and be specific.
Breakdown The Prayer Points
Don't just pray for your job, but say what you want or even what you think. For example, 'to work well with others, for joy and peace at work, for my project to finish on time etc.'
It's okay to pray to be a great person, but also tell God your weaknesses. Break down your prayer into specific little things. This is how you 'eat an elephant,' piece by piece! That's how you become great. Pray for your insecurity or that 'God, I feel depressed or unhappy sometimes,' tell Him that 'my mind tends to wonder around' or 'I want to be a focus person.' Open your heart to God!
Saying 'I want to be a great person may not be answered immediately,' but these small little things will be answered quite fast. And they are the little things makes a great person!
That's why the Bible recommends prayer to be a private ( Matt 6:6 ), because it's an intimate conversation between a child and a father! God is the only person you can tell my mind and he always ready understands. After all He made you the way you are.
Set Your Environment Through Prayer
In a taxi/combi, if you are not happy with the atmosphere, what do you do? Pray for it and 'let your request be known to God.' Tell God 'I want peace' and cast out the vulgar atmosphere! Learn to control the situation with your faith instead of being cornered by evil as a victim. Use your faith to turn things around for your good.
Perhaps at a function when you are given a seat you don't like, pray for the situation. And surprisingly, a terrific neighbour can come and sit next to you and turn around the atmosphere. Or someone can come and say, 'Can you come and sit here.'
Pray for all your relationships because relationships have a way of getting to your heart, and can hurt. This can be your marriage relationship, relatives, friendships and social media friends. Pray for your in-laws and people who you are in 'strife' with. Allow Gods to turn the strife and ego into valuing and respecting each other. So, pray for specific things you are not happy with and listen to God's direction. At times you will be directed to extend grace so that you can receive that peace you desire.
We used to be taught to pray for one hour each day. But now, it was discovered that 'praying every hour' is more powerful. Be prayerful always, releasing you faith as you go. There is no point in having faith and not use it! Use it on yourself, use it on someone. When you are in a queue and it's moving slowly, what do you do? Pray for the environment and the people standing with you. Carry with you a small Christian booklet you can read as you wait, instead of plunging into to negativity and complaining thereby choking your spiritual life.
This always happens. Satan stops the queue to frustrate you. And the moment you instead use the stoppage time to pray, he will quickly release you because you are doing more harm to him! So if ever you get stuck in a queue, instead of being sad, pray! Do not get into strife. Pray with all your faith and see what happens! 99% something good will happen!
Forgive and Receive
And if you have anything against anyone, forgive. Make peace with people. Unforgiveness hinders your prayers by bring a curse into your situation. Let go of those who offended you. Mind you, it is for your own good.
You will be amazed how Christians do not pray for things. Most times people say they want to do this or that, and if you ask 'have you prayed about it?' Most of the time, they do not even answer the question. No wonder they always get into problems and things seems not to work.
They normally say 'You don't understand the situation.' Yes, I don't but God does. If your situation is bad, I mean very bad, the best thing you can do is to involve God in it. Actually you would not be in the mess if you had consulted God in the first place and follow his guidance!
Many people do not want God to interfere in their situations, especially if there is a 'green valley' in sight ( Gen 13:10-11 ). How foolish people can be!
If you want to succeed or to know the secret of true endless joy; committee and pray for everything as much as you can, especially if it's something bothering you! Hear what God says about it and do it!
Stop Criticising And Judging, And Simply Pray
Instead of criticising, judging, pray for the situations. And the situations normally changes. If it does not change, it's you who is changed or God will give you a divine understanding or revelation concerning the situation. One person asked me as a Christian what I think about president's four wives and what the Bible says. I reply 'I don't have four wives. I have one wife. In the Bible many people also had many wives.' The person was not happy with my answer because it did not create the strife he expected. Instead of wasting energy and drain your spirit arguing whether someone must have one or four wives, there are better productive things you can do to your life and people around you.
Another question people ask me is. What do you think about gay rights? Does it mean the world is ending? I always say. 'As a Christian it does not really bother me. Actually this is not new. This behaviour was there in Bible times right in the book of Genesis. My aim is to make people know Christ. When they have Christ, He will tell them how to live. After all you Christians, you have got a lot of sins behind your back.' As Christians our business is to change people not to condemn them. Condemnation does not change people but prayer does.
As a student, don't just pray 'I want to pass.' That is everyone's prayer. But pray 'give me the ability to understand, the ability to remember what I read and to be able to recall and present it in the examination.' Pray for insight and revelation. Pray for time to be created to study. Pray for your lecturers, the college and other students. As you pray for your education, cast out 'mind binding' spirits/demons. These are demons that bind minds and cause people not to think clearly or in a God's designed way. They cause dullness.
In Marriage Situation
For married couples, when the in-laws are at home or when you visit them, the tenseness and strife that clouds the visit can be broken by prayer. Pray for it instead of participating in the strife. If you find yourself urging with your spouse, take time out for a minute or two to pray a bit and hear God's direction. You will be surprised when you come back to continue the discussion your spouse will be calm.
It is not about whose decision. It is about a 'God decision.' Husbands, you might be saying my wife does not even listen to me. Yes it's true. Upgrade your authority by submitting to God. Hence, God will do the talking for you. If you think you can change you wife, I have one word – forget! It is God who changes people, mostly through your faith accompanied by your good behaviour. You are the leader, be the first to do what is right. Remove your stupid ego and be the first to submit to God. And she will follow. If she insists that she want the red dress, but you know you should save the money, then go to God about the matter. Strife won't work. You will be surprised after you pray she will come back from shopping saying 'All dresses I saw could not fit me. I think lets save the money.' Now who is in charge here and who will be respected, it is you! Prayer is the weapon that must be used effectively!
Finally put God first in all the situations. "If you run your life, God will not." Put down your arms, start with the husband. Lay down your weapons and 'fire power;' and let God do the firing for you. You see, your spouse cannot blame you or accuse you because it's 'an act of God'! Let God do it!
Well, I ask again, 'What do you pray for? How do you pray?'
Have a great day!
If you enjoyed this article, share it with your most favourite friends!
Please share your thoughts, ideas and comments below!
© Copyright 2015 by It's My Footprint, www.itsmyfootprint.com .
About Taka Sande:
Taka Sande is an author, an entrepreneur and development activist. He has a passion for making a difference by influencing and adding value to people's lives. He is the founder of the blog It's My Footprint, http://www.itsmyfootprint.com /. His personal website is www.takasande.com .