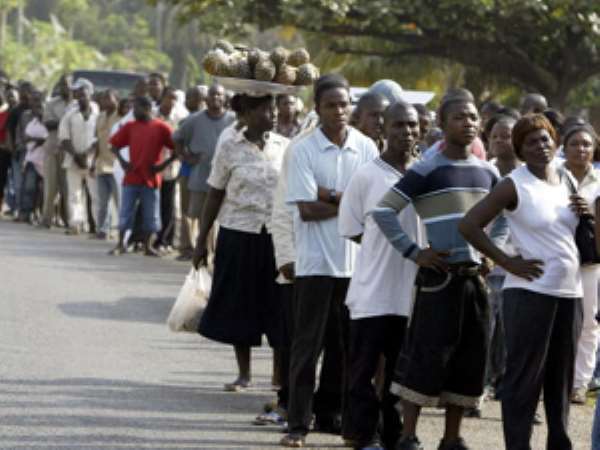 Before I get down to business of giving body or details to the topic above, I would like to use this opportunity to thank God first and all Ghanaians for a successful free, fair, credible and peaceful elections which took place throughout Ghana on 7th December, 2016.
I also want to use this opportunity to congratulate the president-elect, Nana Akuffu Addo for his election victory and the commend mahama for conceding defeat and congratulating the winner. I also commend the EC, especially the chairperson, Mrs. Charlotte Osei for conducting a successful elections!
I guess everyone in Ghana and even those of us abroad felt the heat and uneasy calm, with threats of violence to the extent of war breakout.
But, thanks be to the Almighty God for his mercies, blessings, protection, favors, anointing, graces etc.
Now, back to the topic above, I remember listening to OXZY 98.5FM somewhere in October, 2016, which the presenter on air at the time was talking about some rigging tactics the NDC was planning to use to rig the just ended elections. One of them was 'OVERVOTING', which was to be implemented in the Ashanti Region.
On 28th November, 2016, I sent a message on whatsapp to 2 NPP executives and one well known youth member. I was expecting the NPP to issue a statement on it to let people be aware, so people and their polling agents at the polling stations could be extra careful and vigilant during the voting. I also expected them to request an urgent IPAC meeting to device a means to make that evil plot useless!
One would recall the chorus from most NDC executives making reference of about 200 reported over voting frauds in the Ashanti Region, which gave credence to the evil plot they had hatched!
Now, let me offer the EC some advice and solutions to cure this evil rigging plot so that, no one uses that in future elections to cause problems in Ghana during elections!
The EC should make it a law that, areas where over votings are detected in future elections, voting in those polling stations should be cancelled and another date set for voting again, that would be disincentive to those who hatch such evil rigging plots!
I guess with such a solution, Ghana would be safe and free from such evil rigging plots in future elections to prevent violence, which could result in a war someday!
1. I will be back with the reasons why Mahama and the NDC lost the elections, so when they begin doing post mortem and soul searching after overcoming their shocking defeat, they would know.
2. What Nana Addo should never do in order not the be lose the support of the Ashanti Region!
May God bless us all, Amen!