Ghana Taekwondo Federation (GTF) President Sad Over Olympic Absence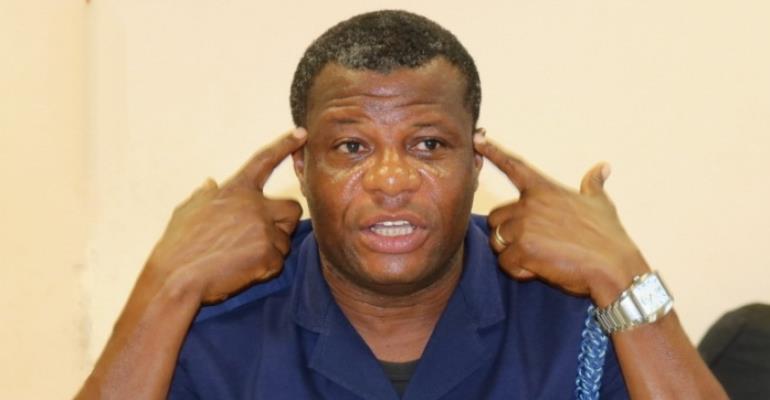 The President of the Ghana Taekwndo Federation Frederick Lartey Otu (GTF) is very sad that none of the nation's best taekwondogas made it to the final stage of the Rio Olympic Games slated for August this year.
Speaking to your's truely at the Secretariat of the Federation after he had led a strong team of players and coaches to Agadir, Morocco for the African qualifiers, he noted that the Ghanaians need very well but failed due to lack of exposure.
"If we had gone for more international competitions, we could have done better. The countries who beat us we better in terms of training, exposure, composure, confidence and well prepared. We did our best but our best was not enough to take us to the highest tournament" he said.
He refuted an allegation made by veteran, taekwondoga Charles Alex Cromwell that the best team was not selected.
According to the Sports Writers Association of Ghana Chairman of the year for 2015, who will go to battle with his weak staff. He said the Technical committee selected the representatives for Ghana which was approved by the Executive Board of the GTF.
He said there was no bias in selection as all those who represented Ghana had won laurels or medals for the country and were at the All African Games.
cromHe urged lovers of the sport to ignore allegations made by one Charles Alex Cromwell who was not selected, because he was going down hill in his career as a taekwondoga and wanted to save his name.
According to Larte Otu, Crownwell offered to travel to Agadir, Morocco as a Trainer or Coach and his documents were filed as such, however due to circumstances he could not travel with the team and has made some wild allegations against the President and the Technical team. "More over, he had not won any thing for Ghana,so how come he is the best and was not selected? asked the President. He adviced sportsmen and women to work hand in hand with their authorities and make sure there is always transparency in their operations.
The experienced international official said Ghana must advance by taking some of the best taekwondogas abroad for exposure, because that is the only way they can gather points and gain confidence, know the terrain and be abreast with modern scoring technics and tactics.
He observed that Ghana has a bright future in Taekwondo, because more young people are joining the Federation and they ar becoming popular in the schools, especially the second circle educational institutions female schools.
He said there were only two slots for male and female and the very best went, however Eunice Adadebor, one of the exciting young layers of Ghana got sick, became overweight for the 49kg to 49.3kg and could not fight, but the others did their best which was not to the qualification standard, though they can be rated as world standard like David Koney Adjetey who missed the semi final and rising star Danielle Pelham, whose dad is an American and a coach, hence had some form of exposure, but not enough. She also missed the semi final.
tkdThe President said he was sad about the performance though he was very hopeful of their qualification, and advised lovers of the sport to ignore comments and negative statements by people who do not want the growth and advancement of Taekwondo in Ghana.
He urged the media to investigate and research thoroughly when doing stories and come out with news that would unite, educate and inform the masses.
He also welcomed all stakeholders who want Ghana Taekwondo to grow so that make champions emerge with more medals for the nation.
fredHe said veteran players who wish to go into coaching or refereeing are welcome, while the Federation is planning to organise seminars to educate the media on the sport.
Frederick Lartey Otu who is an officer with CEPS and done Taekwondo through out his his as a technical man and referee hinted that ever time new developments come up and Ghanaians who participate in the sport must know the latest and developing trends in the sport.