MPs Warn Of 'Killer Budget' Today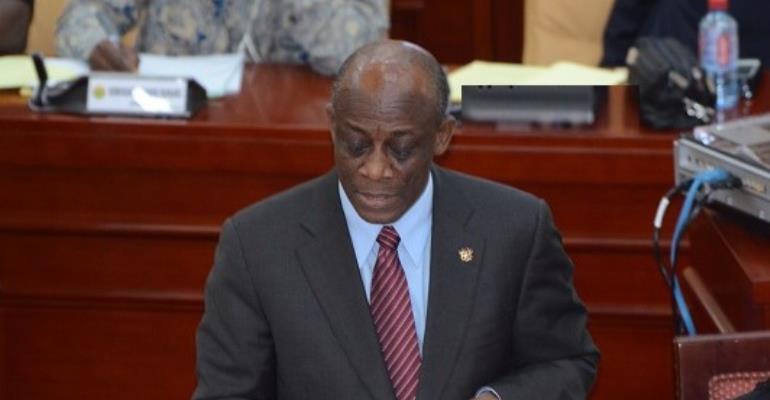 Seth Terkper
Some New Patriotic Party (NPP) Members of Parliament (MPs) have warned of a 'killer budget' for 2016 as the Finance Minister, Seth Terkper presents next year's budget in Parliament today.
The NPP MPs for Nsuta-Kwamang-Beposo and Kwesimintsim, Kwame Asafu-Adjei and Joe Baidoe-Ansah respectively urged government to present a budget that would not completely collapse the country's economy in an election year.
'I want to warn the government about any unnecessary expenditure, especially in an election but if it fails to listen then it should be prepared to pay the price or face whatever consequences thereafter,' Joe Baidoe-Ansah told DAILY GUIDE yesterday.
According to the Kwesimintsim MP, he expects the government to reduce taxes for employers in next year's budget so that all those who have lost their capital and profits through the current power crisis could stand on their feet to contribute to the growth of the economy.
'I want the government to further reduce corporate tax, reduce Bank of Ghana prime rate and give a lot of incentives to exporters to help expand the economy,' he said, stressing that the banking sector also needs to be properly regulated.
He also called on government to critically look at how production of gas in the country could be boosted since it is far cheaper for power generation.
For his part, the MP for Nsuta-Kwamang-Beposo said the government would definitely face a difficult situation after the presentation of the budget today.
'The reality is that the government is broke because even this year's monies which had been budgeted for the various ministries, departments and agencies have not been released because there is no money.'
Kwame Asafu-Adjei, member of the Food and Agriculture Committee of Parliament, said that the Agric Ministry's budgeted money has not been released for its operations.
'This government has destroyed the economy because after paying salaries there is no money left to manage the economy,' he said.
By Thomas Fosu Jnr