Budget statement: Terkper touts gov't achievements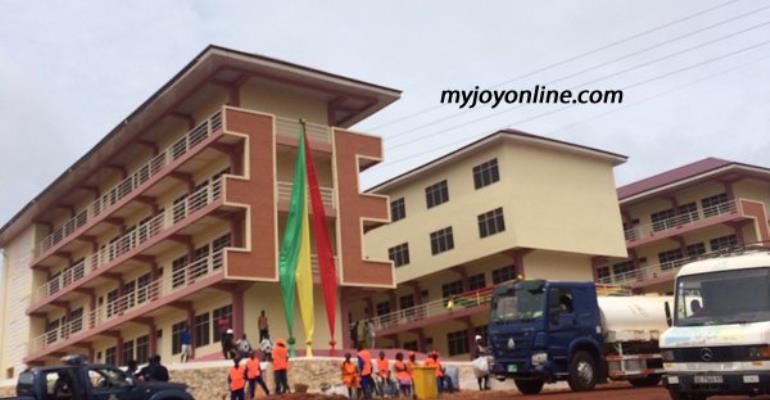 Finance Minister Seth Terkper is singing the praises of government in his presentation of the 2016 budget currently underway in Parliament.
Touching on education, health, road and water infrastructure, the minister said the country is on the right path of development.
The theme for the 2016 is "Consolidating progress towards a brighter medium term."
According to him, the country having successfully executed the elimination of schools under trees is now on track to completing its 123 Community school projects.
In its 2012 manifesto the governing NDC promised 200 state of the art community schools that will be completed in 2016.
So far only two of the schools have been completed and duly outdoored. The minister said the remaining schools are at various stages of completion.
He said the government has also added two new functioning universities in the Volta and Brong Ahafo Regions all geared towards improving tertiary education in the country.
On health, the Minister said government is well on track to providing a total of 6,000 hospital beds in 2017 as a result of the expansion projects of the University of Ghana and the Ridge Hospitals.
These, he indicated will guarantee improved health delivery in the country.
On water , the minister said government has added a total of 77.5 million gallons of water supply per day in 2015 but the figure will be increased to 109.7m gallons in 2016 due to the many water expansion projects currently underway across the country.
With the country enduring a four-year power paralysis, the Minister said the country is on course to adding about 800 megawatts of power to its generation capacity by close of 2015.
He promised the country will end the power crisis and revert the country to its position as a net exporter of power in the coming years.
On housing, the Minister said over 18,000 housing units are at various stages of completion to improve upon the housing deficit in the country.
These projects he noted have led to the creation of tens of thousands of jobs across the country.