Gmo, Against Forum Held In Kumasi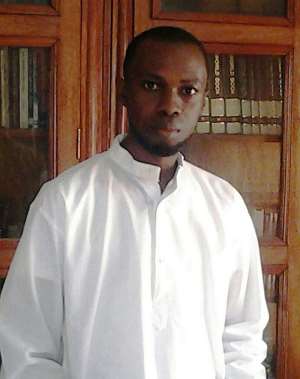 Free the Mind Movement (FMM) a non-governmental organization in collaboration with 7th Day Pentecostal assemblies Esreso has held a public lecture to educate public about effects of genetic modification organism (GMO).
The lecture on the theme "GM seeds and Africa's Green Revolution", aimed at educating Ghanaians on the consequences of new biotechnology foods on the country economy and on the health of the general public at large.
GMO, results from laboratory process where genes from the DNA of one species are extracted and artificially forced into a genes of an unrelated plants or animal.
Elder Enoch Ofori Junior the senior pastor of the 7th day Pentecostal assemblies Esreso in his address said, the forum aimed at creating awareness, how scientists have genetically altered our diets from the natural and healthful foods God created them into something dreadful.
He indicated "GM plants are imprecise and unpredictable", adding that, "the unintended changes are possible differences in the foods nutritional values, toxic and allergic effects and unforeseen harm to the environment that cannot be recalled.
According to him, the techniques using genetic engineering for mass consumption poses not only risk to our health, but to the national economy, national food sovereignty and local agriculture sector.
The executive director of FMM Mr. Poku Dankwah in his presentation hinted that, the highly promoted GM seeds are aiming by Western authorities to reduce global population, hence the move.
According to him, the GMO contains chemicals that affect genes in human's body system which causes impotency in men and infertility in women.
He cautioned against the highly consumed of GM foods since, since it is a possible challenge to reduce the country's population.
He called on elected representatives in parliament and policy makers to prevail upon through vigorous advocacy, to safeguard local farming from relentless onslaught of GMOs.