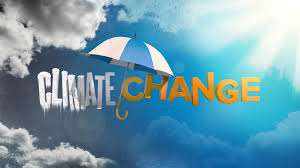 This week's negotiation in Bonn will determine what will be presented in December this year, world governments will meet in Paris to agree on a new binding treaty to halt and ultimately reverse global climate change. The 21st Conference of the Parties to the UN Framework Convention on Climate Change (UNFCCC), known as COP21, is one of the most important environmental conferences ever to be held. It will also be one of the most important human rights gatherings of the past half-century.
Ghana's vulnerability to climate change is in large part defined by its exposure to the various impacts with droughts, floods, and sea erosion as the main drivers. The most affected sectors in Ghana include the economic, social and infrastructural groups.
Because climate change means less predictable weather, knowledge of previous extreme weather patterns is no longer a reliable guide to what will happen in the future, but the frequency and intensity of disasters is expected to increase.
Hurricane flood is now a perennial issue in the country where people either lose their lives or their properties displaced. An evident of a flood disaster was the one that occurred in 2007 which has affected about 332.600 people and caused the death of 56 persons in the upper east, upper west and some parts of the western region. Moreover, the recent flood on June 3rd 2015 has caused the death of 159 from twin flood and fire disaster which displaced hundreds of Ghanaians in the country. This situation is so alarming and therefore Ghana needs to strengthen its adaptive capacity and building resilience of the society and ecosystem for future development to climate change impacts.
Adaptation should be a priority for Ghana in this negotiation and should have equal share to Finance, mitigation, technology transfer, human right and gender as said by Dr. Arona Soumare of the Francophone institute for sustainable development in Cote d'voire.
The National Disaster Management Organization (NADMO) in Ghana was established to manage disasters and similar emergencies in the country and has since been providing support to disaster affected victims and yet the National Climate Change Policy (NCCP) does not provide any direction in clear terms as to how it intends to feed into the work of NADMO or vice versa. Indeed, a project supported by UNDP failed to achieve its intended purpose due to poor coordination.
Even where Community Action Plans exist in Ghana, there are no specific projects or programs in place to capacitate communities towards disaster risk reduction. Repeated small-scale disasters are every bit as devastating for those affected as are major disasters, wiping out livelihoods and assets and destroying homes. Systems need to ensure that such disasters receive as much attention and equal responds, as the disasters that hit the headline.
My beloved country therefore needs to implement the disaster preparedness and prevention policy by building a climate-resilient society-a society that can rely on effective early warning and response system, where everyone has a broad understanding of climate hazards, and where the emphasis is on disaster preparedness and prevention, rather than on disaster response. Also, the government should move away from the emphasis of disaster risk management that deals with the immediate aftermath of a disaster, to long-term disaster resilience.
Ghana is confronted with challenges such as lack of dependable finance, weak coordination and the continuation of a number of reactive approaches but these challenges are worsened by weak institutional capacity, low public awareness, and the lack of detailed disaster risk profiles on earlier disasters that would equip Ghana to address similar problems in the future.
Measures are needed to build capacity, enhance and improve early warning systems as well as to improve the protective infrastructure, such as sea defense walls. Such measures need to be backed by effective international cooperation and by reliable and regular funding.
Farida Abubakari
Follow @unique_farida