Some 'Corrupt Judges' Doctored Anas Video – Kwaku Baako Reveals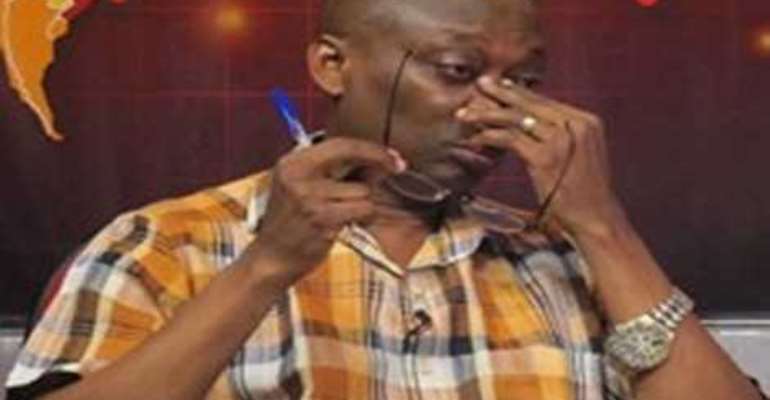 Editor-in-Chief of the New Crusading Guide has revealed some judges implicated judges in the judicial corruption scandal by ace investigative journalist, Anas Aremeyaw Anas doctored their copies of the video in which they were seen collecting bribes to subvert justice.
Their intent, according to Abdul Malik Kwaku Baako was to find an escape route out of the rigorous investigations by Anas.
"Some of them [judges] think they are smart; they went to edit the video presented to them by Anas but unfortunately for them, they were exposed by the committee...," he stated on Asempa FM Tuesday.
Mr. Baako's comments come after lawyer of High Court judge, Justice Ayisi Addo threatened to sue Anas for deceiving his client.
Captain Nkrabeah Effah-Dartey (Rtd) maintained that the footage given to the Chief Justice does not show his client receiving any money as he sacked the Tiger Eye PI team from his home, and thus wondered why he was included in the list of suspended judges.
But Kwaku Baako opined that they have no qualms about a suit against Anas because it is the right of the judges.
"The lawyers can go to the level of the Supreme Court but none of them will escape this" he stressed.
The New Crusading Guide editor however scoffed at claims that the judges were lured by Anas to engage in acts of corruption because he judges high moral character and proven integrity were suppose to act as an arsenal for the entrapment.
Kwaku Baako observed that relative to their code of ethnic, the judges had no business discussing a case before them with a third party thus "the point about entrapment, provocation and enticement is baloney".
"Fortunately for them, the court of public opinion is not a judge so they should go the Supreme Court and they will be shamed" he stated.