MP for Effiduase Asorkore is practically unfit to represent his people and Ghanaians-C.G.I.N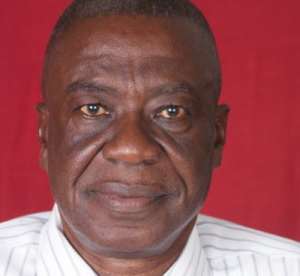 Members of parliament are the representatives of the people and, their constituencies; they become more important as members of various committees in parliament. Once they become committee members, they then represent all Ghanaians and therefore, some of their actions cease to affect only their constituencies or political parties.
(Hon.) Frank Agyen's comments on the Anas Judicial saga has reveal how unfit he is to be a member of parliament and a committee member of any kind. We find it difficult to understand why the MP is questioning the jurisdiction and authority of Anas to undertake investigation of this kind.
The MP In an interview with the Accra/London based Rainbow Radio 87.5fm, the judicial committee member expressed his dislike for Anas' work in Ghana, saying the investigative journalist is being allowed to destroy the country. Hon. Frank Agyen told host Kwame Tutu that the judiciary is an important democratic institution which cannot be allowed to be humiliated by certain individuals.
The Judicial committee member showed the whole world how ignorant he is about the work of the 4th estate of government (Journalists) by asking "if Anas Aremeyaw Anas is a BNI, CID or the National Security for him to be allowed to undertake such investigation"
The Coalition find this act by the MP as betrayal of the trust, respect and honor give him by his constituency and the people of Ghana by making him a member of a committee in parliament.
As representative of a people, we expected him to side with those who sent him to where he is and their kind thus the masses but, his pronouncement has explicitly shown which side he is and all other things been equal, he would not up-hold the interest of the people.
CGIN would want all Ghanaians to stand up and resist all attempts by our leaders to disrespect and betray us for empowering and enriching them. Until our constitution is amended to state that, our leaders are more human than the masses, we should consider any unnecessary protection of the already protected members of our society as an insult to our intelligence and humanity.
Signed
………………
Tawiah Evans
The convener: C.G.I.N
0247785986
E-mail: [email protected]