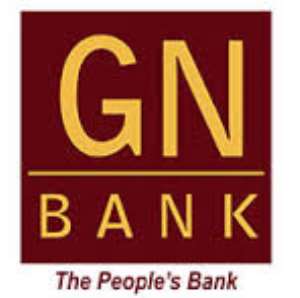 GN Bank, an indigenous financial institution, is increasing its branch network in the Ashanti and Brong Ahafo regions from the current 38 to 100 by end of this year.
The bank has targeted to operate in every district of the country to ensure Ghanaians have access to world class banking services.
GN Bank currently has over 120 branches across the country and plans to increase this to 300 before end of 2016.
The expansion drive in Ashanti and Brong Ahafo regions, according to officials, is part of the company's strategy to reach out to all sectors of the economy.
Zonal Manager of GN Bank, Fred Manu, tells Luv Biz the focus is to provide financial intermediation to places where most banks shy to venture.
"The motivation is in the vision of the company itself because our goal is to become the people's bank and if you want to be the people's bank, then we must be where the people are. So we go to where the people are, provide them with convenience in banking, we provide them with the safest way to keep their money and we pay the highest interest rate on savings," he stated.
Mr. Manu spoke to Luv Biz at the opening of the KNUST office of Gold Coast Fund Management, a member of the Groupe Ndoum.
Nii Quartey Niiquaye, General Manager at Groupe Ndoum in charge of regulated investment companies, says the company has a development objective to give Ghanaians financial freedom with options to choose qualitative investing and savings.
According to him, there could be no better time to invest than now.
"I do think it's a good time to invest; in terms of investing in equities, people should always invest for the long term and I think that the stock market is the best chance for them to get the best out of returns for the long," he said. "If you are investing for income, treasury bills rates are 25 percent on a three months basis and there are lots of fixed deposit accounts there are paying over 30 percent."
Story by Kofi Adu Domfeh