Rural Community Sees Light After 58-Years On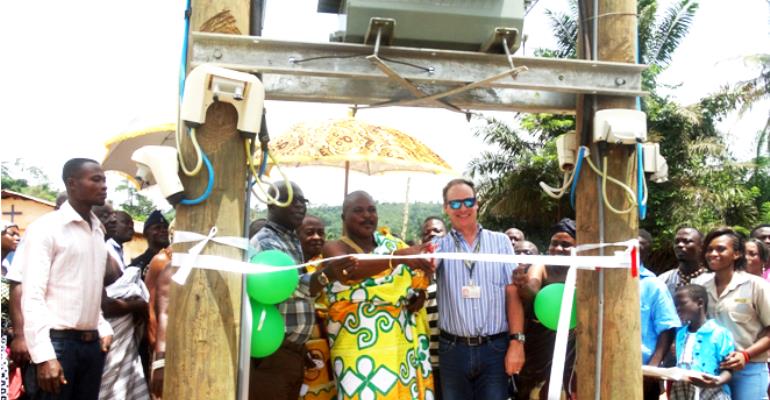 Kwawkrom (W/R), June 26--Inhabitants of Kwawkrom, a farming community in the Bibiani-Anhwiaso-Bekwai of the Western Region, have after almost 58 years seen their community illuminated with electricity.
The project which was solely funded by the Chirano Gold Mines Limited (CGML) was commissioned jointly with the Community Consultative Committee (CCC) of the Mineand improve the living and educational standards among pupils in the area.
Speaking at a mini durbar before the commissioning, Mr. Ken Norris, General Manager and Vice President of the company said the extension of electricity to Kwawkrom was at the request of the community and it was also in line with the Corporate Social Responsibility (CSR) of the company.
He explained that CGML will continue to support deprived communities in its catchment area to improve the economic, social, economic and general wellbeing of the inhabitants.
Mr. Norris said the benefits of electrification of the community will directly improve the grades of pupils, enhance the economic empowerment of women and lead to the creation of job opportunities for all.
"We expect small and micro businesses to spring up while many employees living outside the area are likely to take up residence in the community" he added.
He said the project valued at 260, 478.34 Ghana cedis was undertaken with support from the Electricity Company of Ghana. He used the occasion to thank farmers whose farms were impacted in the desire to extend the lines to their community.
Mr. Norris appealed to parents to encourage their children to use the benefits of the project to improve themselves and avoid acts that could endanger their lives.
Nana Frimpong Manso, Chairman of the CCC of Chirano Mines thanked the management for supporting the community needs of one of the essential services that transforms and improves lives daily.
He said the C.C.C. will continue to work closely with the management of the mine to transform the fortunes of the residents within the catchment area.
Mr. Bismark Nsiah, Acting Chief of the community, thanked the management of the company for accepting to assist them.
He said the company had some six years ago, donated electric poles for the same exercise but the support from the Bibiani Assembly to carry out the project did not materialize.
Mr. Placid Kannae, a Deputy Coordinating Director of the Bibiani-Anhwiaso-Bekwai District Assembly said the assembly will continue to support communities with its developmental needs.
He noted that initiatives by private organisations like Chirano was helpful and eased some of the burden on the various district assemblies.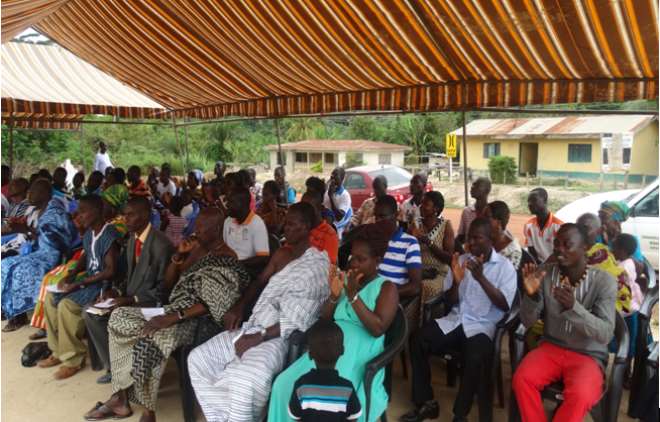 2015-07-02 122220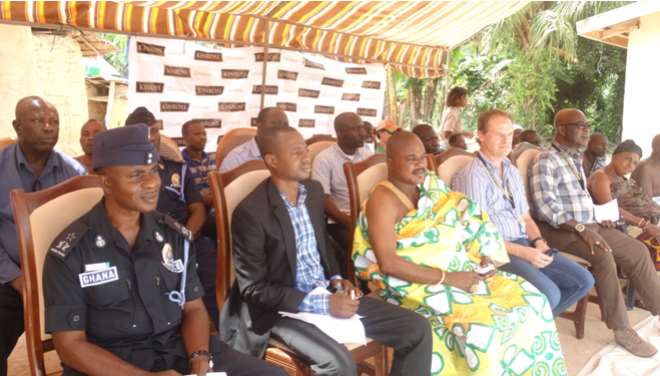 2015-07-02 122250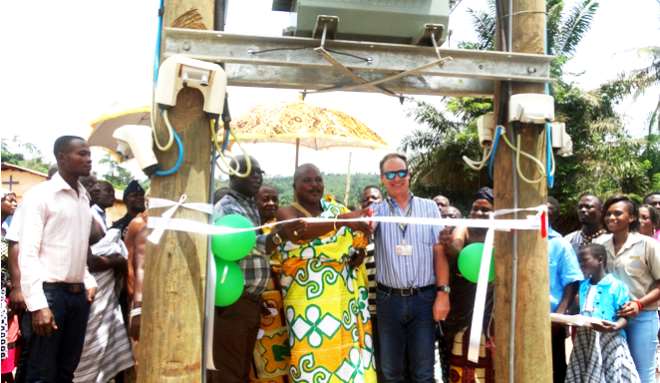 2015-07-02 122329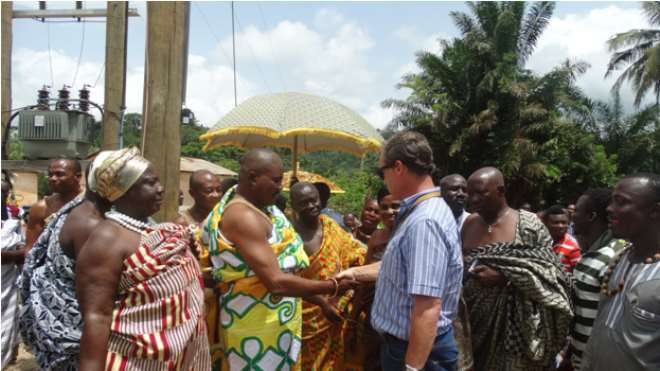 2015-07-02 122352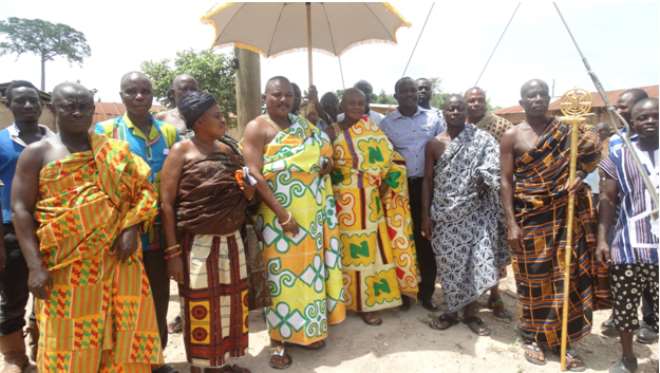 2015-07-02 122418