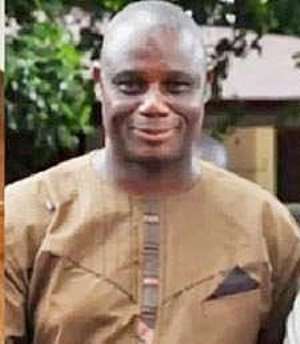 The NPP-Belgium branch, with deep sorrow and grief, expresses its condolences and sympathy to the bereaved family of one of our party's young, industrious and energetic Upper East Regional Chairman , Mr. Adams Mahama, whose untimely death occured at the Bolgatanga Regional Hospital after an acid attack by assailants purported to be party members.
The cruel and barbaric killing of such a fine gentleman should be condemned in no uncertain terms and the perpertrators brought to book with the urgency it deserves .
Criminality , affiliated to any political party , should not be entertained and must be treated as such , in collaboration with the party's hierachy and the police , for stiffer punishment as a deterrent to any future occurance .
The Belgium branch , in consoling our dear departed brother's family , will as a matter of urgency, call on all party members irrespective of party positions , to refrain from the habit of jumping from one radio station to the other with uncontrolled emotions and anger , in washing thier dirty linens in the public domain to the detriment of our party's future fortunes .
The " daggers " in our party has been drawned due to unnecessary mistrust and suspicions , but it's up to us as a seriuos group not to share the blood of hatred and disunity .
We are pleading with some of the members of the great elephant family who are aggrieved, not to think about themselves or their parochial interests , but rather , the suffering of the poor Ghanaian citizen who under the incompetence and mismanagement of the ruling NDC government are filling the pinch and are yearning for change .
The New Patriotic Party cannot afford to fail the good people of Ghana come December , 2016, and the sooner they do away with the petiness and unnecessary rancour the better .
Let us all eschew our differences , and sow the seed of trust and unity and support our flagbearer and the party to succeed . A word to the wise is always enough .
Long live NPP
Long live GHANA
SIGNED.....
NANA AGYARE KODIE
CHAIRMAN , NPP - BELGIUM