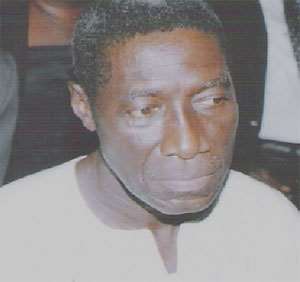 'On the 9th Day of August, 1965, I had started out with great trepidation on a journey along an unmarked road to an unknown destination. My duty (as a leader) was to give the people hope, not demoralize them. It is easy to start off with high moral standards, strong convictions, and determination to beat down corruption. But it is difficult to live up to these good intentions unless the leaders are strong and determined enough to deal with all transgressors, and without exceptions. We cannot afford to forget that public order, personal security, economic and social progress, and prosperity are not the natural order of things, that they depend on ceaseless effort and attention from an honest and effective government that the people must elect. Our greatest asset was the trust and confidence of the people. The other valuable asset we had was our people - hardworking, thrifty, eager to learn'.
–Lee Kuan Yew
To assess the legacy of Lee Kuan Yew and its implication for Ghana, let us take a journey down memory lane.Lee Kuan Yew was born on 16 September 1923 in Singapore, the son of third-generation Chinese immigrants. His upbringing had a strong British influence and his grandfather dubbed him Harry Lee, a name by which he was known through most of his early life. Lee Kuan Yew went to an English school in Singapore but his further education was disrupted by the Japanese occupation, which began in 1942. For the next three years, he was involved in the black market and also used his command of English to work for the Japanese propaganda department. After the war he went briefly to the London School of Economics before going up to Cambridge, where he took a double first in law.
During his time in England, Lee Kuan Yew became a devotee of the BBC Home Service, forerunner to Radio 4, and took time out to campaign for a university friend who was contesting a parliamentary seat in rural Devon. Lee Kuan Yew, a committed socialist from his student days, returned to Singapore where he became a prominent trade union lawyer. At that time, Singapore was British colony and held Britain's main naval base in the Far East. The country was ruled by a governor and a legislative council, mostly comprising wealthy Chinese businessmen who were appointed rather than elected by the people. In the early 1950s, Singapore buzzed with talk of constitutional reform and independence, and Lee Kuan Yew banded with other like minds to challenge the governing structure of the country. Soon breaking from this group and taking a more radical stance, in 1954 Lee Kuan Yew became secretary-general of his own party, the People's Action Party, a post he was to hold for most of the next 40 years. (Readers will note the parallel with Dr. Kwame Nkrumah and his CPP and the UGCC parting of ways)
In 1955, a new Singaporean constitution was introduced. It increased the number of elected seats on the council to 25 out of a total of 32, thereby allowing only 7 seats to be filled by appointment. In the elections that followed, the party founded by Lee Kuan Yew's former colleagues, the Labour Front won 13 seats, while Lee Kuan Yew's PAP won merely 3. But with his party represented on the council, in 1956 Lee Kuan Yew headed to London as part of the delegation seeking self-rule for Singapore. After the negotiations failed, Singapore experienced a year of civil unrest, but in 1957, Lee Kuan Yew returned to London yet again as talks resumed. The next year, Lee Kuan Yew helped negotiate what Singapore's status would be as a self-governing state, and a new constitution was formed.
Under the new constitution, national elections were held in June 1959. Lee campaigned on an anti-colonialist, anti-communist platform and called for sweeping social reforms and an eventual federation with neighboring countries. Lee Kuan Yew's party won a decisive victory, taking 43 of the 51 seats in the assembly, and Singapore gained self-governing status (except in matters of defense and foreign affairs). Lee Kuan Yew was sworn in as prime minister on June 5, 1959, becoming the first prime minister of an independent Indonesian state. Once in office, Lee Kuan Yew introduced a five-year plan calling for urban renewal and construction of new public housing, greater rights for women, educational reform, and industrialization. (Readers will again note the parallel with Dr. Nkrumah's CPP and the fact that the parallel ends with Dr. Nkrumah's failure and Lee's success in nation building)
His plan also called for a merger of Singapore with Malaysia, and after Malaysian Prime Minister Tunku Abdul Rahman proposed the formation of a federation that would include Malaysia, Singapore, Sabah and Sarawak, Lee Kuan Yew began to campaign in favour of the effort and to end British colonial rule for good. To show that the people of Singapore were supportive, Lee Kuan Yew used the results of a referendum held in September 1962, in which 70 percent of the votes were cast in favor of the proposal. So in 1963, Singapore joined the newly created Federation of Malaysia. In elections held shortly after, the PAP retained its control of Singapore's Parliament, and Lee Kuan Yew held onto his post as prime minister. And when Lee Kuan Yew's main opposition party decided to boycott Parliament from 1966 onward, the PAP won every seat in Parliament in the elections of 1968, 1972, 1976 and 1980.
Growing tension between Chinese and Malays in the Federation, however, resulted in rioting in Singapore, notably marked by the Prophet Muhammad Birthday Riots, or Sino-Malay riots, of the summer of 1964. A year later, with racial strife continuing, Lee Kuan Yew was told by his Malaysian colleagues that Singapore must leave the federation which led to Singapore's expulsion from the federation to become fully independent. Lee Kuan Yew was passionate about working out a compromise, but his efforts proved fruitless, and he signed a separation agreement on August 7, 1965. The failure of the merger was a serious blow to Lee Kuan Yew, who believed that unity was crucial for Singapore's survival. It was a difficult move for Lee Kuan Yew, who saw the alliance with Malaysia as a way of finally throwing off the area's colonial past. He described it as "a moment of anguish".
In a televised press conference, he was emotionally drained as he announced the formal separation and Singapore's full independence: "For me, it is a moment of anguish. All my life, I believed in Malaysian merger and unity of the two territories. You know that we, as a people, are connected by geography, economics, by ties of kinship. It literally broke everything that we stood for now. Singapore shall be forever a sovereign democratic and independent nation, founded upon the principles of liberty and justice and ever seeking the welfare and happiness of the people in a most and just equal society." Commercial and military links with Malaysia were maintained, however, and Britain was encouraged to keep its base in Singapore for the joint defence of the island and Malaysia.
E-mail: [email protected]
By Kwame Gyasi