Terrorism Is Just a Violent Form of Corruption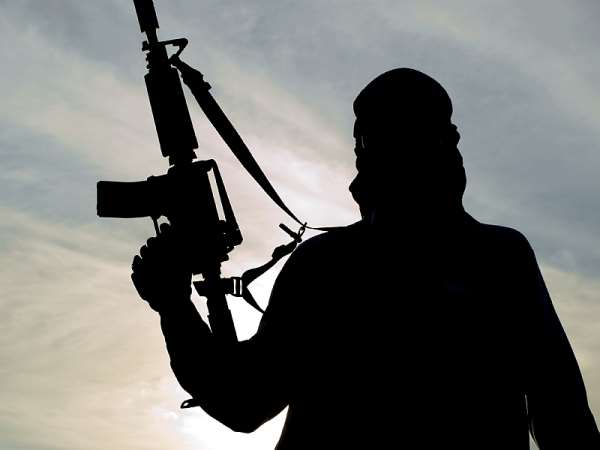 Media channels all over the world have in sundry times broadcasted the horrific pictures and accounts of the barbaric acts of terrorism that has had chilling effects upon the citizens of any inhabitable space on earth.
However, regardless of the number of terrorist attacks that has been carried out around the world and in spite of all the information that has been disseminated about the people who execute these heinous acts, terrorism is seemingly establishing itself in our societies.
It is indeed so unfortunate that various governments still seem to be dismally succumbing to this human made and avoidable danger.
This therefore prompts us to really ask ourselves more questions about the motivation, the funding and the tolerance of terrorism especially when we consider the vast amounts of money that governments spend on the so called security of their people.
After having given a deep thought to all these developments, you can easily start to see that terrorism is just but a violent form of corruption in which the native politicians of the victim country cannot be exempted or be vindicated.
It is indeed no secret to any average thinking citizen to note that terrorism is simply a violent political and governance financial scandal that is perpetrated in order to justify and warranty government expenditure that parliament would otherwise not approve based on priorities.
An open-minded analysis at terrorists and their activities can actually reveal that these are just mere large scale robbers who have political connectedness that helps them to evade law enforcement agents.
Because of the spread of democracy as well as the increase in the number of human rights and other good governance pressure groups, it is now difficult to engage in financial scams with tax payers' money without demonstrations and petitions by the masses to force unscrupulous government officials to step down.
As such, these unscrupulous politicians have devised a violent form of scamming citizens through holding people's emotions at ransom and thus taking away the time and platform for people to carry out checks and balances on how their hard earned tax contributions are used.
Unfortunately, quite a number of terrorist activities have a religious and ethnic attachment that is merely an affront of high level tax embezzlers who know how to appeal and gunner support from a considerable audience through instilling fear and desperation into the masses.
According to my Action Process Theory, there is an interconnectedness between and among imagination, decision and subsequently the action that is taken at the end of the chain.
As such, a deliberate approach to this theory can easily expose stakeholders in a terrorist act as well divulging the motivation behind their being complicit in such uncivilized behaviour.
Based on those components of the action process, we understand that imagination is subject to exposure to information while a decision is determined by opportunities and threats of which the subsequent action thereof is premised on the actual consequences.
As such you can understand that it is quite easier to manipulate the imagination, decisions and actions of people who are emotionally charged and yet they feel neglected.
Primitive or bad ways of governance in modern democratic societies tend to overstretch the emotions and temper of other citizens into becoming extremists because of the failure to have a platform for a redress on their concerns.
Such emotionally unstable and economically desperate citizens are then recruited into becoming terrorists who are then used as puppets for embezzling tax payer's money through the instigation of fear on an unsuspecting public.
A critical analysis at the motivation behind terrorist activities can clearly show that such developments are a result of the government's failure to create a conducive environment for the interaction of its own citizens as required by contemporary ways of governance.
This uneven environment is mostly characterised by lack of a platform for political dialogue as well as a result of the uneven distribution of resources which is perpetrated by nepotism and patronage mostly at the expense of a certain religious or ethnic grouping.
Now, having analysed that, you can then ask
a) Why a genuine government would be reluctant to promote and tolerate dialogue on critical socio-political and economic issues of the society.
b) Why a government that calls itself people-centric does not practically endeavour to create a conducive environment for the interaction of the same people they claim to represent regardless of their racial, educational, religious and cultural backgrounds.
c) Why a people centred government does not invest in the identification, development and promotion of the gifts and talents of its citizens?
The answer to the above questions is that when such issues are addressed, they tend to redistribute wealth and eliminates the knowledge gap while closing or narrowing the gap between the rich and the poor.
Unfortunately, this is what unscrupulous politicians are uncomfortable with and as such they try by all means to maintain the status quo through promoting a desperate environment where people's emotions can easily be held at ransom.
When the truth is told, you can see that these terrorists who indiscriminately shoot and hold innocent vulnerable people at ransom are actually not the net beneficiaries of their barbaric acts but are rather fronts for some deceptive and treacherous elements in higher offices.
Those terrorists are merely hired armed robbers and criminals who are sustained by tax payers' money that is hurriedly withdrawn from treasury coffers under the guise of solving a problem which is unfortunately and mostly an inside job.
Here, it is important to understand and acknowledge that tax payers' money is the cheapest source of funding for most evil and corrupt activities on earth as long as there is a heartless or ignorant governance system in charge of the people' s collective contributions.
However, regardless of whether corruption uses violent or non-violent approaches such as bribes on government projects or terrorism from another end, it is still premised on the lack of respect for human life where some people are considered less important than others.
Acts of terrorism can be drastically reduced or even be eliminated when people are made to understand that they are independent unique individuals who have a right to occupy this earth alongside their fellow human beings.
People also need to be made to understand that every person has a unique gift and talent that is meant to be incorporated into the bigger picture of collective resourcefulness towards cooperation rather than disintegrative competition.
Political leaders need to be taught that leadership is the creation of a conducive environment for the interaction of humanity rather than the demonstration of superiority and dominance.
When this is done and valued, it becomes difficult to manipulate people who are well informed of their worthy and of the inherent rare value that has been deposited by God in their fellow human beings.
Parents also need to understand that when they surrender the fate of their children into the hands of politicians or the government, they will be automatically transforming the future generation into naïve and manipulatable potential terrorists who are not bound by Ubuntu.
There is therefore an urgent need to identify and analyse the net beneficiaries and net losers in every terrorist act in order to come up with realistic, practical and long lasting solutions that are mutually beneficial.
Brian Kazungu is a Media Practitioner, Entrepreneur and an Opinion Leader.
+263 773 539 832, [email protected], @BKazungu-Twitter