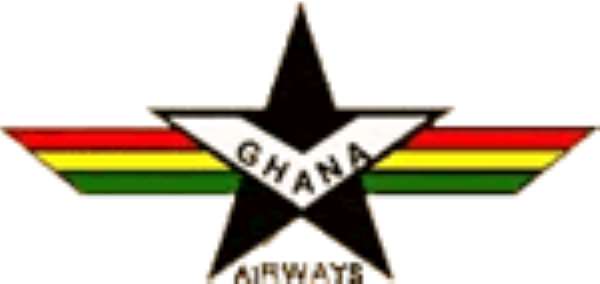 Ghana Airways has suspended booking of travels to and from the United States until the operating licence of its DC 10 aircraft that has been banned from flying to the US is renewed. It is, however, making arrangements to fly passengers, who have booked in advance to travel to and from the US by other airlines, Mr Ken Anku, Public Relations Director of the Ministry of Roads and Transport, told GNA on Thursday. There are no details on the arrangements. Mr Anku said four senior officials of the Airline have been suspended because of the problem. The four are the Head of Engineering; Senior Captain of the DC 10; Dispatch Manager and Officer in Charge of Operations in the US. Mr Anku said the suspension of the booking would enable the Airline's Officials, Board of Directors and the Ministry of Transport to negotiate with the US Federal Aviation Administration (FAA) to arrive at an amicable solution to the problem. The FAA, following the failure of the airline to renew its aircraft operating licence, grounded the Ghana Airways DC 10 aircraft in the US. According to Mr Anku, the aircraft was not fit to be flown and that certain checks needed to be done. However, the authorities failed to rectify the situation to the satisfaction of US aviation authorities. The FAA communicated this to the Ghana Civil Aviation Authority and Ghana Airways with the directive not to fly the aircraft to the US. Contrary to the directive, the aircraft was flown twice to the US. Mr Anku said the aircraft was grounded because its operating licence had also expired.
He said the Ministry was not informed that such correspondence had transpired between the FAA and Ghana Airways nor was it informed that the Airline's attorney had applied for the renewal of the licence and had not followed it up. Mr Anku said it was due to these reasons that the four officials of the Airline had been interdicted.
These had known about the directive of the FAA through a fax and telephone conversations as at July 23.
On finding a strategic partner for the Airline, Mr Anku said the Ministry had received bids and after short listing, picked Ghana International Airline.
He said the company, however, requested for a tax holiday and the issue had been forwarded to the Presidency for consideration.