One Size Does Not Fit All: Huge Market For Affordable Housing In Ghana's Oil City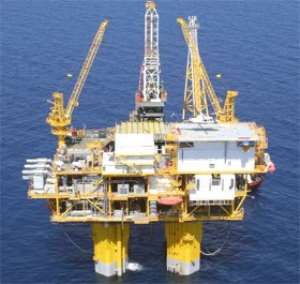 The skylines of Accra, the capital city of Ghana is flourishing with magnificent high rise commercial real estate edifices. Whiles the commercial real estate sector continues to prosper generally, investment in residential real estate remains below expectation, largely skewed towards the high end of the market.
Ghana's oil discovery and subsequent exploration has given an added thrust to the local economy of the twin city of Sekondi-Takoradi. There is growing evidence of invasion by foreign industries directly involved in the oil exploration and service providers namely telecommunication industries, banks, insurance companies. The twin city of Sekondi-Takoradi serves as the capital of the western region is notable for its radial planning model, which is touted as one of the best-planned cities in Ghana. The regional population increased from 1,924,577 to 2,376,021 between 2000 and 2010 and, Sekondi-Takoradi, with a proportion population of 559,548, represents the largest city within the region. It also has the largest number of households (142,560).
Despite these housing market stimulants, Ghana's oil city, Sekondi-Takoradi suffers from acute housing shortage. Compared with other larger cities like Accra and Kumasi, Sekondi-Takoradi has a very small number of formal private real estate developments. Housing is predominantly compound housing units with shared facilities and a sizable number of detached and semi-detached sandcrete block buildings. In 2012, the total number of houses in the city was projected by the Sekondi-Takoradi Metropolitan Assembly to be 42,164 housing and 96,535 households. The metropolitan area has a high annual population growth rate of 2.4%, putting additional stress on the already limited housing stock. Very old and poorly built housing stock is common in the city requiring redevelopment. Given the high housing penetration rate, which is expected to be very high in some few years to come due to the influence of the oil production in the city, new housing units are mostly required in first class residential areas namely Beach Road, Airport Ridge, Anaji, Chaple Hill; as forecasted by KPMG. These are areas experiencing fast upgrading.
In a recent Housing Market Report conducted in Ghana by MeTis Brokers in 2014, one of the leading real estate investment and management firms in Ghana, the market size for affordable housing for the growing middle-income class in the city of Sekondi-Takoradi is as huge as the sea. They typically report an estimated market size of about 40,000 for houses in the price range of GH¢50,000 (~US$17,000) and GH¢90,000 (~US$30,000). Houses within these price points are demanded by workers mainly from the oil and gas and banking industries with high incomes. These are potential clients with average household incomes of about GH¢4,500 (~US$1,500). Thus, affordability is not a problem for this class of potential clients;however, the supply side has been sluggish to meet demand.
In effect, housing supply in Sekondi-Takoradi comes from the informal housing market. Individual households and families have over the years used their sweat equities and family assistance to provide for the desired home. This approach to housing supply has been described as unsustainable, taking between 5-15 years for an individual to build a befitting home. Prior to the oil boom, RegimanuelGray Ltd was the only formal real estate developer supplying one-bedroom to three-bedroom semi-detached expandable housing priced at US$60,000 – US$98,850 and one-bedroom detached expandable houses for US$74,000 and three-bedroom housing costing US$175,700. These were sold to the upper class in the city. Similarly, SSNIT provides some proportion of housing units to the civil servants. The overall contribution of the formal housing sector to housing supply in Sekondi-Takoradi has been minimal vis a vis the informal housing sector. Clearly, there is a high deficit of affordable middle-income housing in the Sekondi-Takoradi Metropolitan Area.
Economically classified among the economic free zones under the Ghana Investment Promotion Initiative, Sekondi-Takoradi presents potential housing investors opportunities in the areas of housing development and financing. A recent interview with the Planning Officer of the Municipal Assembly of Sekondi-Takoradi reveals the Assembly's preparedness to release large tracts of land in their possession to investors for affordable housing development through partnerships. Moreover, real estate developers providing affordable housing could also take advantage of the tax exemption provided by the Ghana Revenue Act. These and many more incentives existin Ghana for prospective investors.
About Author
Kenneth A. Donkor-Hyiaman, MPhil (Cantab)
PhD Real Estate & Planning Candidate
Henley Business School
University of Reading