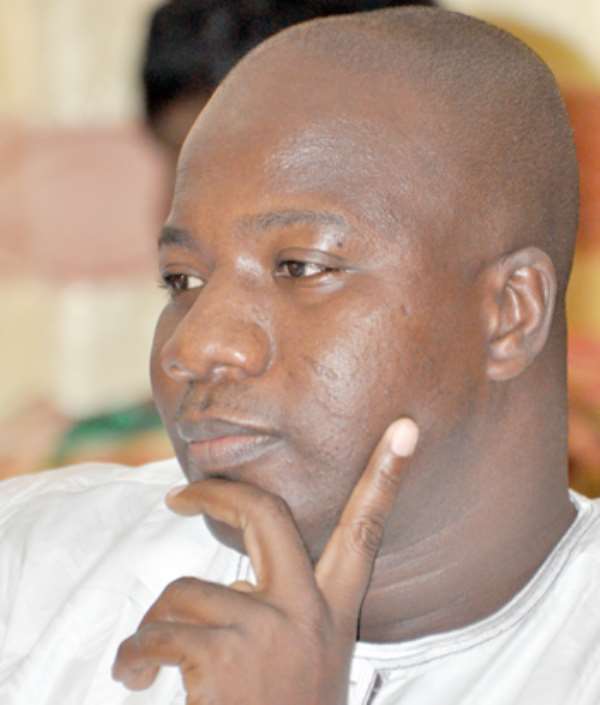 I had the occasion to discuss the word 'jester' with you in this same column. I would repeat the dose today to refresh your memory.
A 'jester' is a professional who entertains using varied skills. These may include one or more of skills such as music, storytelling, juggling, acrobatics, joke-telling and other similar skills.
Historically, jesters gained prominence during the medieval period. Jesters were employed by various royal courts to entertain rulers or other members of royal families. They often wore brightly coloured clothes and eccentric hats with bells as they lampooned others to the delight of the king and his royal household. Since their words were mostly considered as jokes, the court jesters were allowed to be freer with their opinions. They therefore used their privileged position to tell the king what others wouldn't dare. But they were careful about overstepping their boundaries, for fear of being punished by the monarch.
We now live in an era and place where court jesters are rarely seen. As I said sometime back, at the mention of the phrase 'court jester', the image that appears in my medulla is that of our one and only Mr Baloney. I now have no doubt in my mind that Mahama Ayariga is challenging his boss for the 'jester of the decade' title. Ayariga's utterances, actions and mannerisms leave me in no doubt that he would be a great jester, if we were living in medieval times.
I was with a friend when I first heard the news that the Confederation of African Football (CAF) was considering Ghana or South Africa to host the 2015 AFCON, following Morocco's intention to withdraw. My friend said there was no way Mahama Ayariga was going to allow Ghana to host the tournament in these Ebola-phobia times. I could not help laughing aloud when I heard those words. I told him if Mahama Ayariga was still the jester that I knew, then I would not be surprised if he gave the proposition a thought. My friend called me last Friday to say Ayariga had vindicated me.
It is now confirmed that Morocco has officially withdrawn from hosting the 2015 African Cup of Nations (AFCON), as fears over the Ebola virus continues to increase. Mohammed Ouzzine, Moroccan representative, released a statement notifying the world of their decision to withdraw. He said they were compelled to withdraw to preserve the safety of their citizens; and for that they were prepared to face any consequences that came with their action.
Tell me that is a responsible decision, and I would say you are perfectly right. The message tells you the type of country Morocco is. It's a country that does not toy with the lives of its citizens. Each and every soul is valued and protected. The leadership of Morocco knows that the worst CAF can do is to ban the country from participating in one or two AFCON championships. And that is a very fair price to pay for protecting the lives of its people.
South Africa, I'm told, has also refused to host the 2015 AFCON, citing health reasons and the short notice they were given. But what are we seeing and hearing in the land of jesters? Our Sports Minister is gleefully gloating that we have the capacity to successfully host the tournament. We did not allow the Sierra Leonean national team to play their home game here because of Ebola-phobia. But just a few weeks later, a joker parading as a minister of state is contemplating the idea of hosting 15 other teams and thousands of supporters. A great joke indeed!
Many have wondered the motive for even considering replacing Morocco as host of AFCON 2015. Some have even said the motivation was to create another opportunity to 'create, loot and share'. Looking at the history of some of the principal actors at the ministry, such as the tractor palaver, the Media Fund debacle and the Atlas saga, I'm tempted to fall for that school of thought.
While responsible leaders are doing everything in their power to protect their citizens, our incompetent and dunce leadership is thinking of giving Ebola an invitation into this country. In short, what Jester Ayariga and his ilk are telling us is that they do not care about our lives.
The wisest decision for CAF is to postpone the AFCON until the Ebola epidemic is totally wiped out. But if CAF is not ready to postpone the AFCON because of the bogus explanation that the competition has never witnessed a deferral or a change in schedule, that is their 'wahala'. We wouldn't begrudge them for holding on to their convictions. But it is not Ghanaians who should pay for their stubbornness and refusal to heed to wise counsel.
If Morocco, a far advanced country with a better health care system, has declined hosting the tournament on health grounds, what gives a country with a very weak health system like ours the erroneous impression that it can replace Morocco?
Many have argued that it is not only wicked to even dream of staging the tournament in Ghana in 2015, but also foolhardy; and I totally agree. It's the reason I support those requesting E.L's song, "Kaalu", for Ayariga and his cohort. They would gleefully dance to it.
See you next week for another interesting konkonsa, Deo volente!
By Agya Kwaku Ogboro