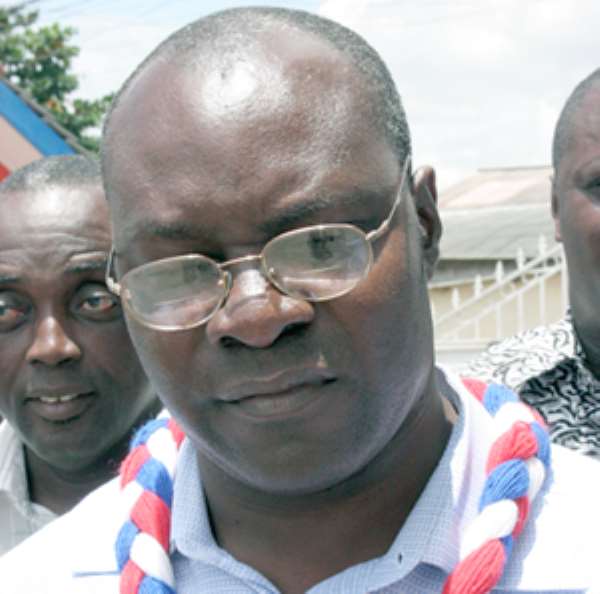 Dear. Dr. Kennedy,
I greet you with blessings of peace and well wishes for your family. No sir, we have not met. But that is what Open Letters are for I imagine; so that members of a free and fledgling society like ours can engage each other on important matters of mutual concern.
First of all, let me bare my soul, to speak openly about my admiration for your courage of conviction in speaking your mind notwithstanding the tidal wave of opposition to your views and pattern of thought. I reckon that persons of your ilk, who dare to be unpopular in the interest of freedom and progress, present a difficult but useful energy that may be required for a cultural evolution in how we conduct our politics. For I do agree, that the first duty of man is to think for himself. On that score I withhold not my commendation from you sir. Be that as it may, there are few points of divergence I have with some claims and arguments you put forth in your last statement that was widely published on worldwide web, myjoyonline.com to be precise.
1. Nana and His Associates Disagrees…
You made categorical claims that "Nana and his associates" disagreed with your views on (a) Afoko and Agyapong (b) Conflict resolution and (c) Flagbearership selection approach. First let me say that, I will really be surprised to find out, if indeed Nana Addo disagrees with your view on resolving internal party conflict through the party constitution and the Bible. Pardon my confusion doc! Is this the same Nana Addo who restrained supporters from protesting electoral malpractice by street demonstrations, and led a team to use the court of judicature to settle differences with no less a body than the Electoral Commission? Is this the same Nana Addo, by whose joint effort with other petitioners, has brought new impetus to the electoral reform agenda? Wow, I must really be confused or Nana Addo is Schizophrenic. I doubt the latter is the case.
On the issue of Agyapong and Afoko, you provide no concrete evidence, that Nana Addo is indeed not supportive of their tenure as elected executives of the party. These are very bold claims to make without substantiating with clear and incontrovertible facts. For academic purposes, let us consider, without admitting as fact, that "Nana and his associates" disagree on the model for flagbearership selection. Does that not demonstrate the merits of democracy? Is it really an aberration that free thinking members of a political organization would express dissent on matters of procedure, models or processes?
2. "Nana Akufo-Addo must respect the constitution.
I have read through your statement thoroughly, three times to be exact. Doc, you did not specifically point out the exact provisions within the NPP constitution that Nana Addo has "disrespected". In fact, you fell short of explaining in detail how the constitution may have been disrespected by Nana Addo in your view. I regret to say there is no debate here for the simple lack of issue clarity.
3. Doc, here is what you said "How will Nana as President tolerate critics when he cannot tolerate them as a leader of his party?" Here is my question: Why do you describe Nana Addo as "leader of the party"? The NPP constitution [Article 9 –A (1)] makes the National Delegates Conference the highest decision making body- "There shall be a National Delegates Conference which shall be the supreme governing body of the Party." Guess who chairs this body…wrong doc! Not Nana Addo but Chairman Afoko. My understanding is that Nana Addo, a past presidential candidate, is a member of the National Council, which by the way derives authority from the National Delegates Conference. But who am I to lecture you on constitutional matters, doc?
My point is, for you to imply that Nana Addo is not tolerant of his critics simply because he has not publicly condemned the machete incident at the NPP headquarters is stretching it a little too far. I am even more concerned about the innuendo that those violent perpetrators were agents hired by Nana Addo. I imagine it to be very clear to you by now, that I am an avid Nana Addo supporter. Indeed let the record reflect that I have written articles, on my own volition, expressing admiration for Nana Addo as a person and his record as a democrat and politician. By this letter, and those articles I have written, would you therefore argue, that I am a hired agent to proclaim the gospel of Nana Addo? I doubt that sir!

In Your Statement…



"On each of these issues, I am certain that if J.B. Danquah, Busia, Da Rocha and Adu Boahen were alive, they would be on my side."



My View…

Never had the chance to meet them, but I am certain that their wisdom and counsel would be, conciliation and teamwork.

N/A
But…
I do share your concern however, that the "misguided tendency to mistake honest disagreement for hatred" is a major problem that must be addressed. Do bear in mind sir, that cultural issues take time to change. Notwithstanding the abolition of slavery in 1865, the United States, even today, still suffer from racism. Why? Because it is rooted in the sinful nature of man, the very evil influence that Apostle Paul taught in his epistles to the Roman, Corinthian and Ephesian churches. By every means necessary, our political systems must challenge this narrative of violence and intolerance by denying it further accommodation. Indeed I expect the current party executives to do more in this regard. We must however be careful not to contribute unwittingly to the factionalism, which I believe adds more oxygen to intolerance.
My Final Thoughts
Mindful of the instruction I have received in critical thinking, I am well aware of the clear difference between Claims and Arguments. In our bid to promote change, a party such as the NPP will better be served using compelling arguments rather than claims that cannot be substantiated. It is in this regard that I appeal to you, that if indeed you are "motivated by passionate love for the NPP and not by hatred for anyone", then kindly search yourself and review your approach, in order to be certain that you are not just claiming to "love Christ, but hating your brother".
I am convinced you mean well. But your approach contributes more to the division within the party for which you so eloquently accuse Nana Ado of being guilty.Your own admission in the statement you issued attests to it. Development in freedom, so have your way in thoughts and free speech, but for the sake of progressiveness and robust debate please make arguments sir, not claims. I thank you for your attention.
Yours Democratically,
Signed
Nkunimdini Asante-Antwi