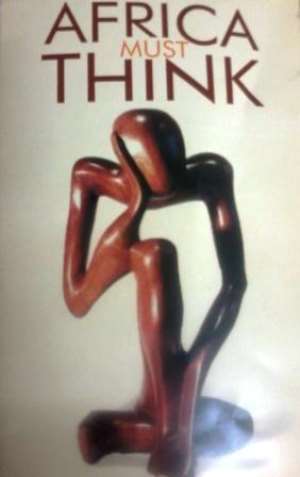 When asked what it will take to change the face of Africa, Dr. Samuel Koranteng-Pipim's answer is 'Africa Must Think'.
The US-based Ghanaian author, inspirational speaker and leadership trainer believes 'if we don't think, someone will be doing the thinking for us'.
He therefore expects Africans to move from the chicken mindset to an eagle mindset; from mediocrity to excellence.
According to him, the solution to Africa's problems is not for the politician, religious leader or traditional ruler but with the individual self.
'We can change the face of Africa by being changed,' he says.
Dr. Koranteng-Pipim's Empowerment and Advisory Group for Leadership, Excellence and Service (EAGLES) is breeding 'a grassroots movement of dedicated Africans who have made a commitment to being changed so that they can be agents of transformative change'.
The goal is to empower Africans to make commitment to excellence in their fields of endeavor.
'Our problem is not the African mind but the African mindset; it is not a lack of resources but a deficit of resourcefulness; the heart of the African problem is the African heart which must be changed,' he noted.
In his 'Africa Must Think' book, Dr. Koranteng-Pipim, has observed that 'instead of raining millionaires and billionaires, we've succeeded in producing nillionaires (people with a lot of nothing or people with next to nil). The richest continent in the world is inhabited by the poorest people on the globe. Mediocrity is the new standard of excellence. PHD means 'Pull Him Down' or 'Pull Her Down'. We excel at hammering those who stand out. And we clip the wings of our souring eagles so they can become chickens like us. This is Africa. It is not the Africa that ought to be'.
The Africa Must Think Lecture Series has been instituted to inspire and empower a new crop of Ghanaians and Africans to be instruments of positive change in society - in thought and action.
The leadership development and empowerment program has the ultimate goal of improving the quality of solutions offered to solve socio-economic problems facing the African continent.
Dr. Koranteng-Pipim has noted that a time is coming unless Africans take time to plan intentionally, the problems would be compounded.
'Africa cannot continue outsourcing its thinking process to others, while it remains content to daydream about the past, complain about its present, and worry about its future,' he stated.
Story by Kofi Adu Domfeh