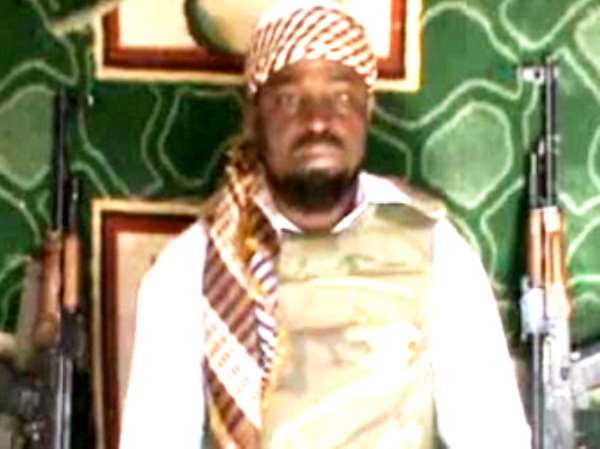 The abducted Christian school girls aged between 13 and 18 must have been raped 1500 times by 1500 different Islamic Jihadists in the name of Allah since the 90 days they have been in abduction. Going by the testimony of one of the escapees from their camp currently receiving emotional therapy from groups of Christian Counsellor the abduction are raped 15 times daily. A Christian councellor by name Oladimeji Thomas had told the press that one of the escaped abductees said she was raped 15 times daily by 15 different men daily.
This simply means that within 90 days of abduction, these Christian girls have been raped 15 x 90 days giving 1350 rape per kidnapped girl from 1350 sex starved Jihadists and if the President and his armed forces continues their everlasting strategizing, by the next ten days, making it 100 days in abduction, each of them would have been raped 1500 times.
Chibok town has been neglected since the creation of Borno State. The road from Maidugeri, Borno State capital to Chibok, a distance of about 130 km, as at 2010' long before the Chibok attacks, takes three hours by private transport and three hours and half by public transport due to deplorable state of the road. Vistors from Maidugeri to Chibok, after the trip to the town, will need some medication to put their bones and joints back to order. That is why analgesic drug market hawked at road sides thrives in the town.
Chibok Local Government has four primary schools and only one secondary school due to years of neglect, despite the willingness of the Christian community to embrace western education. No Chibok indigene had ever represented the state in the Nigeria's National Assembly despite the overwhelming population advantage they have. Senator Ali Ndume , formerly arraigned in court by Nigeria's secret police for being a Boko Haram sponsor, is the Senator representing the zone where Chibok falls into, and report has it that he rarely visits the town , except passing through the town enroute other places.
Therefore, Chibok is not in the list of development priorities of successive Borno State Governments because of their Christian heritage , dating back to over eighty years, which they refused to surrender. Why Boko Haram chose to humiliate Chibok is still a puzzle to be unravelled soon. The Chairman of Northern Christian Elders Forum, Evangelist Matthew Owojaiye, addressing ministers of the gospel in Kaduna recently wondered "why Boko Haram single out Chibok of all the local governments in Borno State for abduction, it is because they are a christian minority".
Two weeks ago, Chibok residents disappointed that the over eight hundred thousand personnel of the Nigerian Armed Forces could not deliver their precious daughters from the hands of the Jihadist rapists despite empty promises, resorted to prayers to intercede for God to save their children. Boko Haram would have none of their prayers, they attacked them in their churches and by the time the violence was over, nine churches were burnt down and eighty worshipers killed, including some relations of the abducted girls.
Chibok is literally dead, the town is deserted, residents are hiding inside the bush, parents of the abducted girls are dying one by one, as at last count, nine have died while the rest are walking corpses. The rest of the nation sees the Chibok issue as stale news, politicians are looting treasury, including funds meant to fight the insurgents, and political spokespersons are throwing tantrums at each other. Each passing day , these girls are raped 15 times and the Islamic leaders in Nigeria are still playing politics, instead of going after their brothers perpetrating atrocities in the name of Allah. In the next ten days, if these girls are not rescued, they would have stayed in the Jihadist den for 100 days, and would have been raped 1500 times, and yet an insensitive Federal Government is amassing trillions of naira from various oil deals and distributing such for 2015 elections.
Truly Nigeria is a nation where wickedness thrives, ruled by wicked people and controlled by wicked religious leaders who prefer religious sentiments to fairness, equity and justice. The die is cast, it is discernible in the spirit, the blood of these Chibok girls will bring calamity untold to this nation and these religious leaders and politicians who played politics with Boko Haram will be pursued with strange calamities , incurable diseases and will be the first partakers of the curses hanging upon the nation for abandoning these little girls in the hands of Jihadists of the penis, manhood and rape to be sexually molested to the tune of 1500 times.
Obinna Akukwe
[email protected]