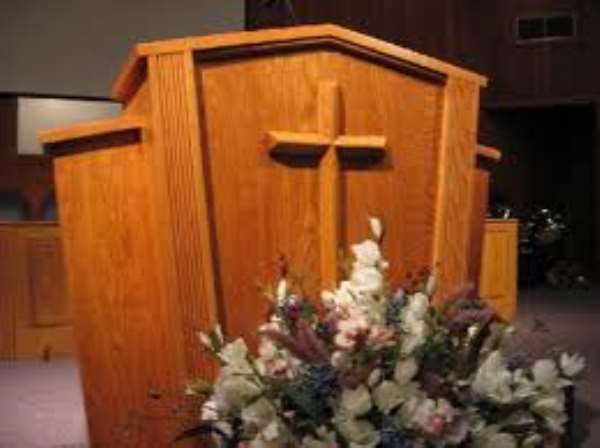 Unlike centuries past, most churches in the 21st century are often seen as deviating from their main purpose. A whole lot of reasons have been raised likening them to be the cause of the deviation of the church from the truth.
One major reason being raised is the rampant luxurious and extravagant lifestyle of some men of God. While these men of God are enjoying quality lifestyle, most of their church members could be seen living in abject poverty with absolutely no one to rescue them from their situation.
Many people are of the view that such men of God are not really replicating the love of God toward their church members. Why should a man of God live a luxurious life while his own church members are suffering and in the blink of dying of hunger? This is the question many have been asking and yet has amounted to no tangible answer.
The church in years past has been widely considered as a place of comfort, peace and vehemently a place to experience the extraordinary love of God through Christians there. People used to willingly give to the poor with the pastor sighting an example for members to follow.
However, this cannot be said of many churches today especially when some pastors are fighting for popularity and wealth accumulation.
Some pastors are having more than enough to be comfortable but yet, they will keep looking for more opportunities to accumulate wealth for themselves, forgetting about the welfare of some of their church members as well as members of society living in poverty.
It must certainly be noted that some churches today show some acts of benevolence, love and support to the society, but the behavior of other churches too totally scares people away from believing in Christianity.
This is because Christians are seen as a people of love, holiness and kindness and worthy to be trusted. Therefore if the above qualities are lacking in a Christian, many souls will refrain from giving their hearts to Christ to be born again.
The church is just a representative of Christ on earth and therefore everything the church is involved in must replicate the love and attitude of Christ. Holiness and decency are things which are amiss in some churches of today. There are a number of cases where the head pastor will be reported to have been involved in an act of infidelity and shame is brought to the church.
Also some of the dressing and appearance of church members is something that put the authenticity of their faith or belief to test. Decency is not about dressing just to cover your whole body forgetting to be gentle or wear beautiful clothes and attires. Decency in the church is about, for instance putting on the latest fashionable dresses without exposing sensitive parts of your body, just to praise the name of God. Your dressing determines the way you are addressed, so your appearance alone must make someone recognize you as a true Christian without asking.
It is however believed that some men of God have the fear that the day they preach and rebuke someone at church about indecent dressing, they will lose a lot of members. This is an absolute hilarious belief. If your church members will stop your church because you proclaimed the truth to put them right, that's even the more reason why you must preach it more. Why? This is because it a clear indication that the members are not abreast of the concept of Christianity. Christianity is about living the lifestyle of Christ on earth. Christians must not conform to the world, but must be transformed through the renewing of their minds with the study of the word of God as stated in the bible in Romans 12:2.
A whole lot of issues must be resolved and corrected in the 21st century church in order not to deviate from the main purpose of Christians or the church. Pastors must set good examples for members to follow and together, Christians can reach out to more souls with the gospel of our Lord Jesus Christ. It is the utmost desire of genuine children of God to see to it that all believers live right and preaches the gospel truth without compromising to get money, and that many souls would be won to Christ to be candidate of heaven when the trumpet sounds.