Alhassan Andani was RLG Foundation chair; diverted SADA cash to AGAMS- Nitiwul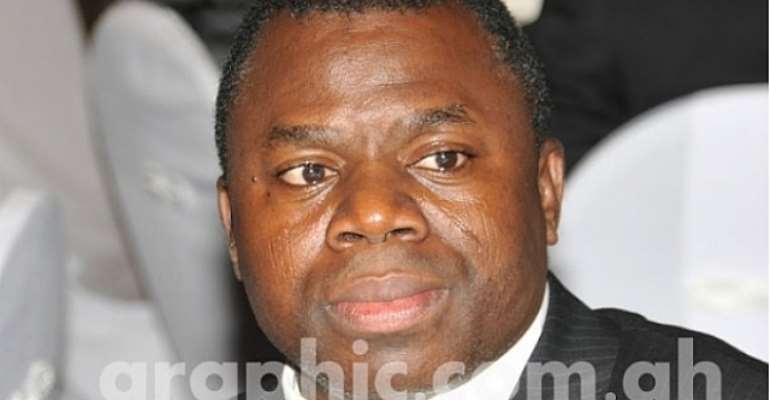 Deputy Minority Leader Dominic Nitiwul is accusing the immediate past Board chairman of the Savanna Accelerated Development Authority (SADA) Alhassan Andani of serious conflict of interest situations.
According to Nitiwul, apart from using his position as a Managing Director of Stanbic to stash 75 million cedis of SADA money into a call account at his bank, Alhassan Andani again used his position as the Board Chair of the RLG Foundation to divert a chunk of SADA's investment into activities of the AGAMs Group of companies of which RLG is the flagship company.
He was speaking on the sad SADA story on Joy FM and Multi TV's Newsfile programme, Saturday.
SADA has over the past few months been in the news for alleged acts of misappropriation of funds, breach of public procurement laws and other financial irregularities.
The revelations  were from an audit report and independent investigations conducted by Manasseh Azure-Awuni.
The SADA Board which was headed  by Alhassan Andani has since been replaced.
Dominic Nitiwul in discussing the matter wondered why the SADA investments were headed in one direction- the AGAMS group.
He was quick to link the imposing presence of Alhassan Andani  on the Board of the RLG Foundation.
According to him, ACI a component of the AGAMS Group was sole sourced to plant trees on behalf of SADA.
He said on 5 June 2012 a one year contract was signed between ACI and SADA for the former to plant 5 million trees, at a cost of 32.45million cedis.
He was surprised that by November 2012, all the contract sum had been paid to ACI, at a time when they had not even planted half of the trees they were supposed to plant.
He was not surprised however that few months after the monies were paid, a chunk of the trees planted all died.
Dominic Nitiwul further raised issues about how the ¢200 million seed capital for SADA which was raised through bonds was appropriated.
According to him, the president had informed Parliament that an amount of 165 million cedis of the seed capital had been disbursed with the remaining 35 million cedis yet to be disbursed.
"Where is the remaining SADA 35 million cedis" he demanded, adding Dr Kwabena Duffuor , the former Finance Minister has questions to answer.
Whilst the 35 million cedis is yet to be accounted for, the 165 million cedis invested was also entangled in serious conflict of interest situations.
In a reaction, the deputy Interior Minister James Agalga said the former SADA Board Chair cannot be accused of conflict of interest, especially in respect of the 75million cedis in the call account of Stanbic.
He said Alhassan Andani is only an employee of Stanbic Bank and cannot be held accountable for corporate transactions the bank enters into with its clients.
He cautioned against jumping into hasty conclusions that could only tarnish the reputation of Alhassan Andani.