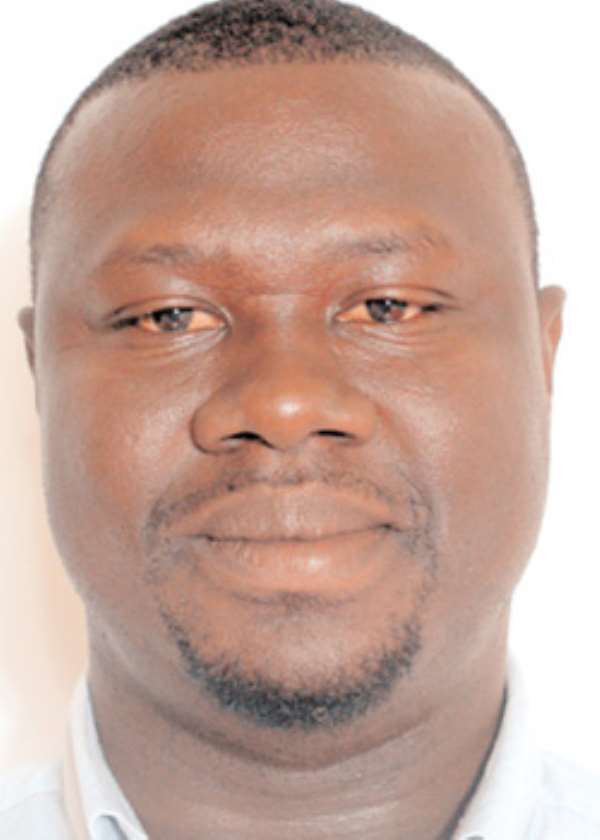 Ever heard the name Franklin D. Roosevelt? He is the 32nd president of the United States of America (USA). He is regarded as one of the greatest politicians ever to grace the shores of planet Earth.
Many people, Yours truly inclusive, see him as a mentor because his life inspires hope and confidence. He never hesitated to use the least opportunity to inspire the youth to dream and struggle to attain those dreams. Even in death, the two words most of his sayings resonate are 'hope' and 'confidence'.
Taking over the presidency in the midst of the Great Depression, he steered the affairs of state so meticulously that he endeared himself to the American people. As a result, the American people gave him the opportunity to serve four terms as president of the USA.
Born in 1882, he was struck by polio at the age of 39, but overcame his physical struggle to become president a decade later. Indeed, he is the only president elected to more than two terms, and obviously one of the most successful presidents in the history of America.
I started with the story of this great American president to drum home one fact: He never would have become a president if he had had the misfortune of being born in Kwame Okro's own Asomdwekrom. His opponents would have said he could not be a competent leader because he was physically challenged. I even wonder if he would have had the opportunity of becoming a Member of Parliament (MP) after being struck by polio. This simple fact supports the argument that ours is a land of jokers. We often spend precious time on very mundane issues, leaving very important matters unattended to.
As he promised on his return from UK where he went to cool off for six moons, after the August 29 ruling by the Supreme Court, Nana Addo Dankwa Akufo-Addo came out last Thursday to tell the world about his political future. He did not mince words in declaring his readiness to contest the flagbearership position of his party when nominations are opened later this year. He took the opportunity to advise his party people to eschew divisiveness. He also encouraged them to rather keep the government on its toes and stop stepping on one another's toes.
As expected, the declaration has attracted a lot of commentary in both print and electronic media. I've listened to the ongoing debate with much interest, and I must say some of the arguments have been very sound. But there are others too that make me want to throw up. The talk that Nana Addo is too old to be an efficient president is one of them.
For me, the age of my president does not matter at all. His health, competence and patriotism are what I look for. His health is important because he needs to be strong enough to take care of government business. He needs to be competent to avoid entering into agreements which would go against the country's interest. He should be patriotic enough to choose country over party; and also not be one who would shield corrupt party folks.
Per my criteria, Nana Addo has more than qualified to contest for the presidency at the 'young' age of 70. I say young because age is nothing but a number. A 70-year-old may have the health of a 40-year-old and vice-versa. Nana Addo may be 70, but he certainly looks very strong. He needn't dance Azonto on the tarmac to convince anybody of being in good health.
Initially they said he was short and then followed it up with the allegation that he was arrogant. When both failed, they then tagged him as a drug addict. That too fell flat like a pack of cards.
Following the 'all-die-be-die' declaration by Nana Addo, his detractors portrayed him as a violent man. But his patriotic and statesmanlike conduct after the election declaration and the Supreme Court verdict has made nonsense of that 'violent' tag. Kwaku Baako puts it thus: 'The violent tag on 'all-die-be-die' has been murdered and buried by Nana Addo's statesmanlike conduct.'
The propagandists are now short of allegations so they are trying to clutch at straws. His age is the only straw they are desperately trying to grasp. Like the previous straws, this too would fail them.
I listened to a Bishop preach on television last week and he made an interesting observation. He made mention of a section of the Scriptures where princes and princesses walked barefooted, while slaves rode on horses.
You can call me naughty, but I strongly believe the biblical scenario could be likened to the situation here in Asomdwekrom. 'Greedy bastards', 'stealers', 'School boys' and incompetent leaders are riding in posh cars and sleeping in mansions, while the hardworking Asomdwekromanian is made to bear the brunt. That is the error Nana Addo wants to correct, hence the desire to still be in politics at the 'young' age of 70.
Our president is only 55, but what are we seeing? Despite his so-called youthfulness, are we not witnessing and feeling the brunt of his incompetence? The erratic electricity supply would not stop simply because he is young. Young or old, the bare truth is that he needs to proffer ideas to solve the nation's problems.
Ellen Johnson Sirleaf of Liberia is still president at 75 and showing no sign of senility. Paul Biya of Cameroon is 81 and is still at the helm of affairs in his country. Talk of Alhassane Ouattara of Cote d'Ivoire who is still president at 72. We can also talk of 72-year-old Jacob Zuma of South Africa. The list is endless. Being leaders of their respective countries at such advanced ages is ample evidence that age is nothing but a number. So enemies of progress should give us a break!
See you next week for another interesting konkonsa, Deo volente!