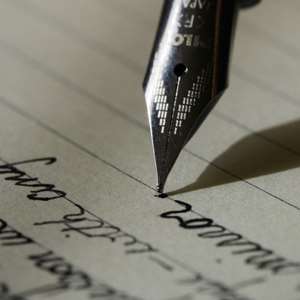 "No truth can cure the sorrow we feel from losing a loved one. No truth, no sincerity, no strength, no kindness can cure that sorrow. All we can do is see it through to the end and learn something from it, but what we learn will be no help in facing the next sorrow that comes to us without warning." ― Haruki Murakami, Norwegian Wood
I have followed the Yobe tragedy, the Yobe state massacre, the Yobe killings and all the headlines, the reactions, from outrage, to rage. I have also listened to Mr. President and his explanations and assurances.
I have gleaned to catch knowledge from commentaries, all I see is largely a repeat episode. Nigerians have asked what would have happened if the kids massacred where those of the Atikus, Tinubus, Buharis, or Jonathan.
We have been told that the army left few hours before the Boko Haram guys struck, the army says, it was given false intel. Defending itself, saying X,Y and Z occurred.
Nigerians say they would March in March, that they will protest in protember...others are praying, but few really understand.
As all these killings are taking place, life simply has gone on, nothing has halted. Centenary awards, 2015 politicking and strategizing is still on, APC screaming blue murder accusing the President; but the truth sadly is very few of us know sorrow.
Sorrow: a feeling of deep distress caused by loss, disappointment, or other misfortune suffered by oneself or others.
Nigerians are not sad enough, we have not shown that we are unhappy, the nation is not dejected, beyond all the prayers of God will confuse them (boko haram), God will punish our leaders et all.
Nobody really is in deep regret; we only have a handful of depressed people.
The parents of those kids that were massacred are in misery, no one can possibly cheer them up, their downheartedness can only be understood by parents of Government Secondary School, Damaturu, who in June 2013 suffered a similar fate as eight students and one teacher were killed at a time the students were taking dinner
There is despondency, and despair,
permit me to add desolation, gloom, and heaviness of heart for those directly concerned
All that add your name if you attended a Federal Government College does not attend to the low spirits, mournfulness, woe, broken-heartedness, heartache, and grief of parents that lost their kids.
We have lost our sense of feel, our ability display deep distress.
We are not truly sad, we cannot feel sad, be miserable, or be despondent, we cannot despair, or see the suffering, and ache because last night we tucked our kids in bed, kiss them good night and sweet dreams, and with a big smile we answered to their "good morning daddy, good morning mummy".
All the drama, we cannot agonize, or anguish, be wretched, be dejected, be heavy of heart, weep, shed tears, or
mourn. Really because we took our kids to do the movie at some galleria, mall.
How can we lament, or wail when our children are running about the neighborhood without fear.
In Eat, Pray, Love, Elizabeth Gilbert said "Do not apologize for crying. Without this emotion, we are only robots."
It is not about leadership, it is about you and me, we cannot see because we cannot weep is a phrase in Victor Hugo's Les Misérables.
The Yobe state attacks have become serial, at the last count 4 of such, and more 120 students killed in approximately 10months
There was also the Government Secondary School, Mamudo, Potiskum local government area, about 90km from Damaturu where 29 students were slaughtered in a mid night attack.
The College of Agriculture in Gujba local government area was also a target with over two dozen students killed, also in the midnight.
All these are schools only in Yobe, I have spared us the agony of the Adamawa hostel attacks and how about Borno that has become a death field.
As you read this, even as Journalists we have failed, maybe not on intent, but out of fear, we have skipped details, details like these kids; don't they have names, why is it that the news of such dastardly act get stale so quick?
Where 20 girls abducted, their names, who confirmed the abductions, what has government done or is doing. Don't let me share the Boston experience, where a city was locked down to get suspects.
How do we tell ourselves that meat that touched the mouth disappeared and we don't know how.
I am not a military tactician, I love education whether western or eastern, I am not a terrorist, Islamist, puritan or otherwise. Whether the Cameroonian border is closed or Niger Republic gate is fixed with barb wire is not an issue.
The essence of Boko haram whether it started as a revolution, or sponsorship is from timbunkti or arms are coming from tripoli or fivpoli. There is iniquity in the land, and if we all keep mute, the movie called Yobe is coming to a cinema near us, how brutal, while we scream Allah forbid--only time will tell.
Yours In High Regards
Prince Charles Dickson
234-8033311301, 8057152301
Description: Description: IQ4News youtube
http://www.iq4news.com/
www.amebosayso.wordpress.com